Are you prepared to tackle the next "chapter" of your life?

An author recently came to us asked, "How much to publish my book?"
She had recently been quoted nearly $25.00 per book. We were able to get a quality book printed with a beautiful color cover for just over $2.00 per copy.
Too cheap you say? You don't have to get gouged to have a high-quality product in print.
How can you get me published so affordably?
Do you have something to say?
Have you ever considered writing a book? It doesn't matter what the subject might be… fantasy, science fiction, mystery, religious, health, biographical, political or historical – or even a cook-book. There is now nothing holding you back, but your imagination and your desire and tenacity to fulfill your dream.
What do you do?
Provide a finished manuscript for your book, including title page, table of contents (if applicable), your biography, and high resolution images of yourself and/or other images (black and white), which you deem germane to your book.
A WORD doc or docx file is preferable, but we have the ability to work within most other formats as well.
What do we do?
Acquire (if needed) full ISBN and copyright registration for your published work. Author retains all copyright to his/her work. Without an ISBN, you will not be found in most book stores, either online or down the street from your house. With our Premium ISBN registration you'll be taking your first step to insure that your book is not lost among the +700,000 titles published a year in English alone.
Provide Professional Text Formatting; for which you would normally pay between $250.00 and $675.00.
Provide Professional Cover Design; for which you would normally pay as much as $425.00.
Provide a finished product (book) fit for the retail shelves of any book store in the country. From full editorial services and print formatting, to custom cover design.
Provide a final manuscript layout will be submitted back to you for final approval.
We format your book for 21 different sizes, beginning as small as 4.25″ x 6.87″ up to 8.5" x 11″.
Provide an "Author's Page" on our web-site, in addition to a "Coming Soon" page, under the heading of your book-title on the same sight, during the pre-production of your book.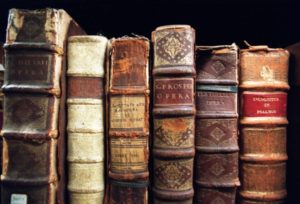 Once your manuscript has been approved by you, we will submit your book to the printer for on-demand publication, which will make the book immediately available for ordering. From the time of order, your book will be printed and shipped to your readers in about 3 business days. We will send you one copy, just to make sure you are happy with the finished product. Additional copies of your book may be purchased through the Book Shelf for approximately 45% discount off the retail price, plus shipping and handling.
In Addition…
We also provide an electronic version of your book for those of a generation, who choose to download to their "reader" devices. Retail prices of said E-versions shall be determined by agreement between the Author and Publisher.
What do we NOT do?
Other than a presence on our websites, we do not act as your Press Agent (other than continual reference to our site to our daily radio audience). We will provide you with a template, which you may use as a contact page for radio and television hosts (BOOKTV.com?) so that you might publicize your own work – allowing you to spread the word of your accomplishment.
It's easy, simple, and fast.
As an author you should not have to deal with the hassle of preparation and production. We do that for you.
It's hard to describe the first time you hold the book you have written. The elation of seeing your name on the cover and the printed pages with your story, the one you have written and rewritten so many times, finally in a book form. Your book starts with the frustration and ends with that magical moment.
What is your cost for all of this?
Unless you a complete and total computer whiz and have all of the required programs – don't fall for the "we can publish you for free…" line, offered by most self-publishing firms – there is ALWAYS a catch… Not with Kettle Moraine Publications and the Book Shelf.
As you have seen above, you could expect to pay $675.00 and up, however we provide our full and complete services for a mere $500.00 (pre-paid); which makes our services a veritable bargain in the industry. Fees are due to Kettle Moraine, Ltd., upon agreement to publish by the Author and Publisher.
Kettle Moraine Publications retains all publishing and distribution and licensing rights for a period of 36 months from initial publication, and its fees are 20% of the agreed upon cover price for each book sold, whether it be the printed or Electronic-version of the book.
If you should have any further questions, or wish to know what your first steps are to beginning this new "chapter" in your life; please feel free to call me.
Jeffrey Bennett



Publisher and Author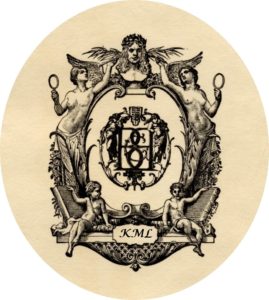 Kettle Moraine, Ltd.
P.O. Box 579
Litchfield Park, AZ 85340
1-623-327-1778
Email: KettleMoraineLTD@cox.net