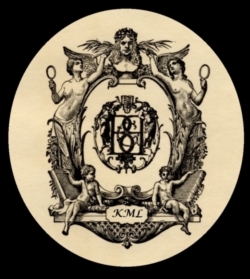 Welcome to The Book Shelf section of The Federal Observer– but with this one, you can't use a Library Card…
With the publication of Roger S. Sayles book, "From Sovereign to Serf: Government by the Treachery and Deception of Words," Kettle Moraine Ltd., became a publishing outlet for writers looking for a home to have their work published and promoted. NOTE: This book is no longer available through the Book Shelf.
Our second offering became available to the public on November 1, 2012. "Taxation by Misrepresentation: the Truth about Income Taxes in Plain English," by John W. Benson, is now available in printed form – with a few copies still available through Kettle Moraine, Ltd..
Since December 7, 2012, additional volumes have been published, including "AMERICA: The Grand Illusion, BOOKS I & II" of the publishers quintet of volumes on American history – the good, the bad and the ugly of it. Also, Neal Ross's first offering; "ROSS: Unmasked – An Angry American Speaks Out" and Ross's second offering, The Civil War: The Truth You Have Not Been Told. Frank Newby's, "EVANGELISM: The Fleecing of the Flock"; followed by "Last Voyage: The U.S.S. Indianapolis", published in January 2013.
Due to other commitments (personal and professional) we have temporarily put "AMERICA: The Grand Illusion; BOOK III" on hold, so that we might complete a massive edit and overhaul of one of our long-time staples, CANCER: Curing the Incurable without Surgery, Chemothereapy or Radiation by Dr. William D. Kelley.
A decision was made in August of 2013, that as much as we enjoyed the publishing business, we could ill afford the time to commit to such a venture, therefore we will only continue with our AMERICA: The Grand Illusion series and the works of Dr. Kelley.
ANYWAY… over the next few days – we will experiment with moving a sizable portion of The Book Shelf website over to The Federal Observer, so stay with us – and be patient. Development of this section within the Federal Observer is a painstaking process, and we don't want it to be too hard, nor too soft – we want it to be just right. Thank you Goldilocks…
The decision to move the contents of The Book Shelf website into the Federal Observer was one that did not come easily nor lightly, but as this site is the main anchor of our net presence, it is the appropriate place for our few books to be offered. Please bear with us (Oops – Goldilocks again).
Come back soon – and we'll have this conversion completed – or – call us today.
We'll see you soon,
Jeffrey Bennett
Kettle Moraine, Ltd.
Kettle Moraine Publications
Kettle Moraine, Ltd.
P.O. Box 579
Litchfield Park, AZ 85340
1-623-327-1778
jeff@federalobserver.com