The Mission of the Federal Observer has not been accomplished, hence – changes are in the works. Stand by!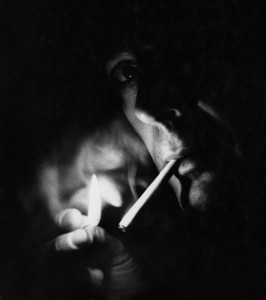 ~ A Message from the Publisher ~
(Updated: August 21, 2018) It has been said that those who forget the past are doomed to repeat it! My first broadcast on World Wide Christian Radio was heard June 28, 1995. Since that time, I have attempted to address the problems and the future of this nation in a manner that was unique from others who were, and are still, broadcasting on the 'alternative media.' My broadcasts have utilized historical, biblical and the financial knowledge which I have attained over six-decades on this earth – to get the message regarding the plans of the now and future "rulers" of the world – across to both knowledgeable and uninformed Americans alike.
I can think of no simpler way to describe The Federal Observer, but with the words of the great Patrick Henry of Virginia:
"It is natural for man to indulge in the illusions of hope. We are apt to shut our eyes against a painful truth, and listen to the song of that siren till she transforms us into beasts. Is this the part of wise men, engaged in a great and arduous struggle for liberty? Are we disposed to be the number of those who, having eyes, see not, and having ears, hear not, the things which so nearly concern their temporal salvation? For my part, whatever anguish of spirit it may cost, I am willing to know the whole truth; to know the worst, and to provide for it."
It began one September morning…
Three days after the attacks of September 11th, 2001 The Federal Observer, in conjunction with Armed Females of America posted the petition, which would ultimately lead to victory to restore a commercial airline pilot's right to be armed in defense of his aircraft, his crew and ultimately – his passengers. Three hundred and fifty-nine days after our modern "Day of Infamy", the second leg of our battle for America was won. In just fourteen months – with the work, which we had begun – we witnessed victory with the help, efforts and assistance of the Airline Pilots Security Alliance – an organization, which did not exist until after our petition was published. While others are now claiming that they were "the first" – in fact they were not. They may have been among the first to vocalize – but not the first to action! For the full story, you'll be able to read again soon as Sundown draws near.
Keeping up with the times…
In late October 2016, we begin the merging of at least two of our websites. It is and will be a painstaking procedure. As a precious metals broker for the past quarter century, we have become known as  'The Intelligent Standard for the Gold Investor' though our site, Kettle Moraine Precious Metals. We have always chosen to take a somewhat quiet road in these endeavors as our clientele wants security and privacy in addition to fair pricing and expedient delivery. We do not have a bank of "brokers" working the telephone lines for the purposes of 'making you broker' with phony 'rare coin scams.' It is YOUR money and future security we are talking about – I do not have the right to play with it. A somewhat lighter version of Kettle Moraine Precious Metals will be drawn into the Federal Observer – in addition to 'The Book Shelf.' We expect this to take some time. Please bear with us.
Changes continue to take place at The Federal Observer and to those of you who have been with me on this remarkable journey for these past seventeen years plus – I thank you for your continued support and words of encouragement. I have not in the past – nor will in the future – attempt to be a carbon copy or clone of anyone else's broadcasting or writing style. It has been said that those who live by the sword – shall die by the sword! I have chosen as my weapons – for the time being – a pen – for the pen IS mightier than the sword – but time IS running out!
See you at Sundown,