Eighteen and a half years for FREEDOM.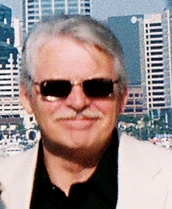 This is what I have given my life for this past nearly two-decades, and yet today I feel more enslaved that at any time in my life. Each day since June of 1965 I have awakened each day with intent and purpose – to teach, inform and educate the American public of that which we face today under the thumbnail of the Obamanites and their ruthless tyranny – and today I am more enslaved that at any time during my nearly sixty-six years on this earth.
Mind you – I lay the blame, not entirely at the hands of our current Tyrant, Barack Obama – for he is just a symptom of what is lacking in this country. He was chosen as 'the ONE' who was best suited to lead this nation smack-dab into Socialism – albeit – the final nail into the coffin of what was once known as 'America' – the greatest experiment in Democracy ever known to exist.
Ok, Ok! Don't give me this crap about, "We are not a Democracy – we are a Republic." First of all – we are no longer either – but exist as a nation in name only.
God once may have once "… shed His Grace on thee…" but no longer – and rightfully so. Continue reading →