The best time of my life… for now!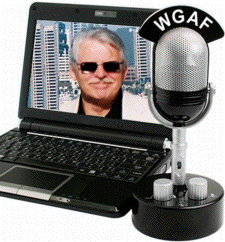 June 23, 2014: I moved into my son's house, as he and his family had relocated to Ohio for a two year run before moving on to North Carolina (which will give me an excuse to visit Donna).
My job? Renovate this house and prepare to put it on the market.
The project has been a longer and more difficult one than I had suspected, as we spent considerable time re-plastering a large portion of the main body of the house – the so-called "living area," which includes the entry way, original living room, kitchen and dining area. There were so many different textures on walls that it looked like a jig-saw puzzle gone wrong.
Apparently the home had been built in the very early 1950′s, but there has been so many remodeling projects done, and at least 3 additions to the home – each of which was done as a weekend project by people who probably never even played with 'Lincoln Logs' as children. It's kind of like making a military guy a General who never played G.I. Joe,' or a President (of the United States) who only played with himself or his butt-ies in the Bath House. Continue reading →