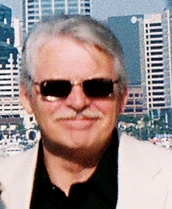 As with the monthly questionable employment/unemployment figures issued by this administration, along with the bogus economic growth figures and the inflation reports…
As with 'Fast and Furious,' the IRS attacks on Tea Party members and other conservative groups, and currently, the continued efforts to shield the truth about what has become known as "Benghazigate," the Obama administration exists in a continued circle of lies…
As stated in a May 13, 2013 Investor's Business Daily article,
"Obama has chosen the high-risk strategy that when you lie, lie big and stick to it. Just how many new facts will it take to crack his poker face? In his Monday press conference, President Obama's damage control strategy became … "perfectly clear."
In the June 15, 2012 edition of The Weekly Standard, John McCormack recants claims by the Obama administration (as reported by all of the major networks) that,
"Since 2009, the annual average number of deportations has approached 400,000, according to the Department of Homeland Security. That's double the annual average during President George W. Bush's first term and 30 percent higher than the average when he left office."
In an August 7, 2012 edition of the Tampa Bay Times, the question is asked, "Has Barack Obama deported more people than any other president in U.S. history?"
And just days ago, Brietbart posts an accusation that, Ice Agent Union President Claims White House Inflates Deportation Numbers.