… and That Means There

NEVER

Will Be A Border Wall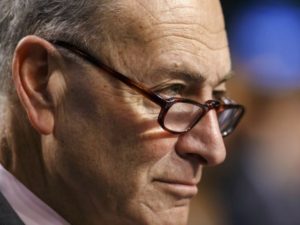 Well, that didn't take long. Yesterday I reported that the Democrats were threatening to force a government shutdown if money for a border wall was included in the bill to fund the government, and one day later Donald Trump has unconditionally surrendered. Despite all of Trump's promises, a border wall isn't going to happen at this time, but of course he is pledging to "try again" in September. But will anything change for the Democrats between now and September? Of course not. The Democrats will continue to use these same tactics whenever funding for a border wall comes up, and because Republicans always end up backing down on the most controversial issues that means that there never will be a border wall.
Do you know why the Democrats always get virtually everything that they want? Continue reading →