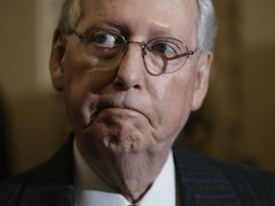 This Swamp BASS TURD needs to be removed – he and his wife can live off the Chinese $$$ they get.
McConnell is no friend of AMERICANS – The only attention he pays to us if how much he can suck off our tax dollars. Cleaning out the Swamp means going after every stinking RINO… (it is a given that the Dems need to be retired to some country that governs like they are trying to make America).
Cut the SPENDING of all congressional pensions and see how that gets their attention.
Jackie Juntti
WGEN idzrus@earthlink.net Continue reading →