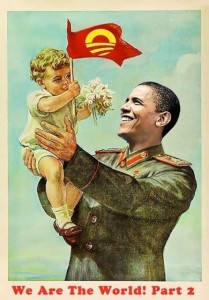 The more parents of public school students learn about Barack Obama's Common Core education agenda, the less they like it.
A new national poll from Gallup reports:
"The overall proportion of public school parents who report having heard at least a little about the new standards has not changed appreciably since April, now at 73%.
However, nearly half (49%) of public school parents now say they have heard a great deal or fair amount about the new standards, up from 38% in April.
"The data suggest that this increase in awareness has led to an increase in negativity, given the seven-percentage-point increase in those viewing the standards negatively and the two-point decrease in those viewing them positively."
While greater public awareness has not improved Common Core support among Democrat-leaning parents, increased awareness has reduced support among Republican-leaning parents. Continue reading →