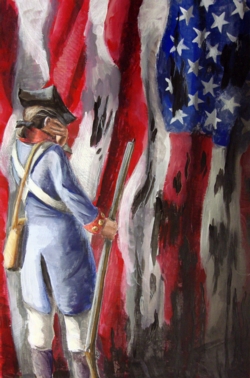 A high school student was suspended and ordered to undergo a psychological exam because he made a video with the message "guns save lives" for a class project, his family says.
The student, Frank Harvey, received an "A" despite the controversy.
"What the response of the school tells me is that I'm allowed to do my schoolwork as long as it agrees with their point of view on an issue," Harvey told NJ.com, referencing administrators at Manville High School in New Jersey.
Harvey had created a short video that spotlighted examples of people who used guns to defend their homes. The video also showed anti-gun control political cartoons.
"I don't understand why I'm being disciplined for following the instructions of my teacher and no one else is," Harvey told NJ.com. Continue reading →