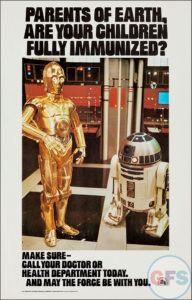 A few months back you couldn't watch the news without hearing about the Swine Flu. Health agencies began issuing all sorts of warnings, and even my own place of employment hung flyers up advising us how to avoid contracting this strain of influenza.
We first began hearing about the Swine Flu in the April/May 2009 time period when it was reported that 168 people in Mexico had died from this strain of the flu. That number was later revised to 16, after it was found the others had died from other causes.
Normally it takes between a year to a year and a half to develop a vaccine after a specific virus has been identified. Yet in May of 2009 the "seed culture" for the Swine Flu was given to pharmaceutical companies, and now Baxter International Inc. states that they will have a vaccine for the Swine Flu ready by the time the fall flu season breaks out.
Am I the only one who finds that bit of news a bit fishy? Continue reading →