Fake Cellphone Towers on Planes Used to Target Criminals, but Also Sift Through Thousands of Other Phones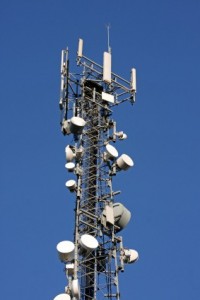 WASHINGTON—The Justice Department is scooping up data from thousands of cellphones through fake communications towers deployed on airplanes, a high-tech hunt for criminal suspects that is snagging a large number of innocent Americans, according to people familiar with the operations.
The U.S. Marshals Service program, which became fully functional around 2007, operates Cessna aircraft from at least five metropolitan-area airports, with a flying range covering most of the U.S. population, according to people familiar with the program.
Planes are equipped with devices—some known as "dirtboxes" to law-enforcement officials because of the initials of the Boeing Co. unit that produces them—which mimic cell towers of large telecommunications firms and trick cellphones into reporting their unique registration information. Continue reading →