Too bad these thieves and traitors didn't take the hammers to their own heads.
This is stolen property – paid for by the taxpayers and no way should these thieves get any of it back. It should be used as evidence to prosecute them all and sentenced them to life plus 50 years – in isolation so they can't even talk to each other and no visitors ever. One meal a day and a bath once a month. Oh – and make room for Hillary to be included in all this.
Oh, It is hard to find someone uglier than Chelsea but Wasserman wins the contest, IMHO~ Jackie Juntti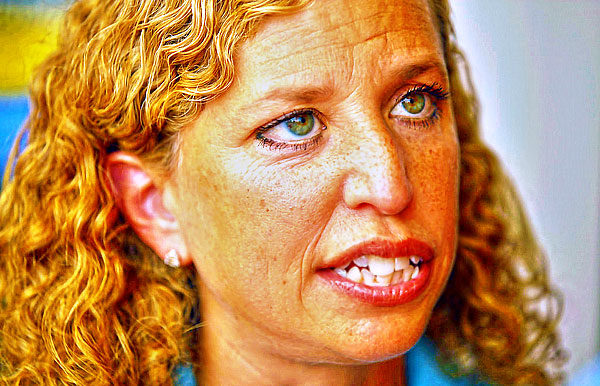 FBI agents seized smashed computer hard drives from the home of Florida Democratic Rep. Debbie Wasserman Schultz's information technology (IT) administrator, according to an individual who was interviewed by Bureau investigators in the case and a high level congressional source.
Pakistani-born Imran Awan, long-time right-hand IT aide to the former Democratic National Committee (DNC) Chairwoman, has since desperately tried to get the hard drives back, the individual told The Daily Caller News Foundation's Investigative Group. Continue reading →