Out of the 92, only about 5 or 6 are less than $225,000.00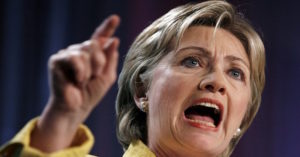 Any of these listed your favorite companies? Must have some really good stuff to tell the audience. Wonder what it was? Good for her. She is a money making machine.
The media's going nuts that Hillary Clinton took three big paychecks for three speeches at Goldman Sachs. At $225,000 a pop – that's pretty good scratch – but it's just the tip of the iceberg.
She's been very, very busy, raking in millions in a three-year stretch since she left her post as the Secretary of State. Continue reading →