A Police Officer's Point of View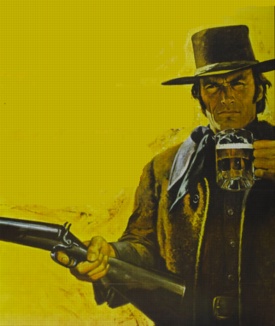 Gun control! We need to get these horrible, evil guns off the street! Blah, blah, blah! I hear lots of liberals and politicians talking up a storm, but with such selective enforcement of the current laws, I do not know what good they think it would do. Let me offer a sad example.
A few nights ago, my partner and I had a pretty fun night, as in a COPS episode type of fun (don't tell my wife I said it was fun), that eventually turned into a dismal example of gun law failure.
We initially responded to a disturbance between a male and female, both in their early twenties, that boiled down to a whole lot of baby mamma drama. Their parents, who were all there, seemed like regular, caring, concerned, reasonable people. Their kids, the twenty-somethings, not so much. They were turds with turd friends. As we were getting ready to leave, having done our best to quell the situation, one of the parents got a text message warning her that her house was going to get shot up. Friends of the female found out about the drama and were planning on repaying the boyfriend for breaking her windshield. We did our best to convey to the female the importance of preventing her friend's stupid behavior on her behalf, but it was falling on deaf ears.