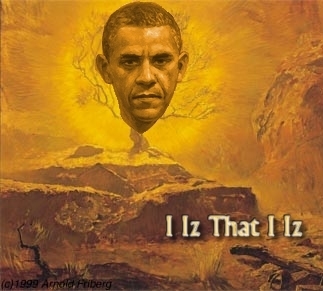 When Noah was told to bring two of everything into the ark before the great Flood, each animal brought a mate in order to begin a new family when the Earth would be dry again. Thus, truth came in with peace, and love came in with good deeds.
Evil sought a partner and finally found her so that eventually the lie was married to wickedness. In fact, wickedness made a bargain that he would be the lie's partner as long as he would forever get everything she gained by lying. And so it happened that evil and dishonesty remained in the world so that everything gained by lying has helped wickedness grow healthy and strong. And their partnership has continued to this day (Francine Prose, Stories From Our Living Past).
How apt a story in the day and age of Obama, liar-in-chief, and his minions, who shamelessly lie in front of the television cameras.
Falsehood is not the opposite of truth — it is actually its absence. The Torah prohibits lying by saying, "Go far away from falsehood." It is much stronger than merely stating "do not lie." Evil can never be satiated or appeased. The language of obfuscation and collusion make it very easy for the evildoers to attack the unsuspecting. But if enough decent people see through the litany of lies being foisted upon them by this president and his administration, we can protect ourselves. If we "do not go far away from falsehood," we only sow the seeds of our own destruction. Continue reading →