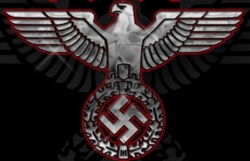 The Nazi cabal that illegally seized power in the West by staging the 911 mass murder event is now close to collapse. This can be seen by the growing calls for the arrest of the top figures of the last Bush regime not only from world leaders but now even from establishment lapdogs like the New York Times. (SOURCE)
The fact the New York Times is running such an editorial means the traditional Jewish lobby has finally figured out that Neo-con was just a euphemism for Neo-Nazi.
If a few more key individuals are removed from power in the coming days, it will lead to the end of cabal fascist rule and freedom for humanity. These people include US corporate president Barack Obama, Japanese slave Prime Minister Shinzo Abe, secret UK dictator Jeremy Heywood and Federal Reserve Board head Janet Yellen.
The key person to bring down is US corporate president Barack Obama. Continue reading →