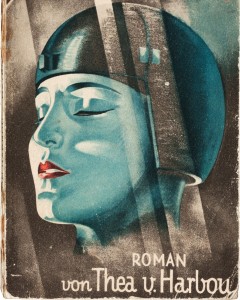 In the early 1960's, on Friday nights I would watch WTTW, the local PBS television station in Chicago. Their offering? Silent movies. The one that struck me the most – 'Metropolis' – the 1927 film by German Director, Fritz Lang with musical 'soundtrack' by Gottfried Huppertz.
In this past half-century plus, missing segments of the film have been discovered and the film was eventually restored to its near full original presentation – the Director's cut – if you will.
Over the years I have witnessed numerous additions and partial restorations including the first semi-full major restoration of the film – including digital applications in 2001. 'Metropolis' was once again upgraded in 2010 as additional footage was discovered.
Why does any of this matter? To some – it will not. To others, you will realize that what you are about to watch is an eighty-nine year old depiction of life in the future. Much of it has come to pass.
Oh yes… what you about to see has been modified by a fan, to include the music of Pink Floyd ('Wish You Were Here'). It is set set to the pre-2010 version (without the most recently discovered footage).
Today is one of those days that I am not up to publishing new columns on this day.
Let us return – Back – to OUR Future.
Enjoy the beauty of REAL film-making. ~ (J.B.)
Continue reading →