"Time indeed changes manners and notions, and so far we must expect institutions to bend to them. But time produces also corruption of principles, and against this it is the duty of good citizens to be ever on the watch, and if the gangrene is to prevail at last, let the day be kept off as long as possible." ~ Thomas Jefferson to Spencer Roane (1821)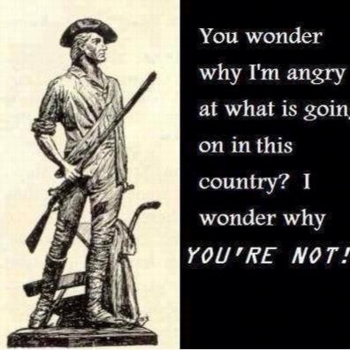 Let's be honest, America has lost its way, it has forgotten who and what it is. People today blame one political party or the other for the problems this country currently faces, while others blame the gridlock between the two parties for our problems. If you want the truth, neither of those two reasons are the real problem for all the problems in America today.
Think about it, we have what's known as a representative form of government. It is not a democracy where the majority gets what they want all the time. It is not a dictatorship or an oligarchy were one man, or a small group of men, decide what is best for the country and their will is supreme. Under our system we choose candidates to represent the people in the management of the government. At the time it was established the states also had a say in the federal government by way of their choosing the members of the Senate. But that balance of power was shifted when they tinkered with the system by ratifying the 17th Amendment, giving the power of electing Senators to the people.
So now the system truly is representative of the people who inhabit this land due to the fact that we choose the president; we choose members to the House of Representatives; and we choose the Senators to represent our states.
The key word in all this is 'represent'. One of the definitions for the word represent is to express or explain what is happening or what people think. So if our government is disjointed and dysfunctional it is because we as a people are disjointed and dysfunctional. In that, our government truly is a mirror held up to the people it represents. Continue reading →