"Common sense is in spite of, not the result of, education." ~ Victor Hugo
"Government corruption, overly complex legislation, bureaucratic inefficiency and over-educated academic idiots smother COMMON SENSE." ~ Ron Ewart
Only men with the strongest resolve can resist and not be corrupted by the influence of importance and position. ~ Thomas Paine, in his book Common Sense, wrote this:
"Men who look upon themselves born to reign, and others to obey, soon grow insolent; selected from the rest of mankind their minds are early poisoned by importance; and the world they act in differs so materially from the world at large, that they have but little opportunity of knowing its true interests, and when they succeed to the government are frequently the most ignorant and unfit of any throughout the dominions."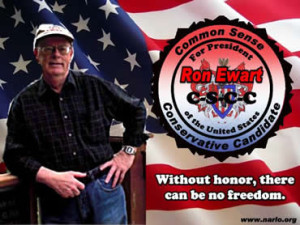 Without honor in the people and in government, there can be no freedom. Position, perceived importance and the almost assured corruption that results there from, always poisons the well of honor if men are not, by nature, honorable. That brings us to the subject of this article.
In about one second you are going to think that the conservative author who has been writing the articles you have been reading for these last 10 years, has lost his mind. Not hardly! Continue reading →