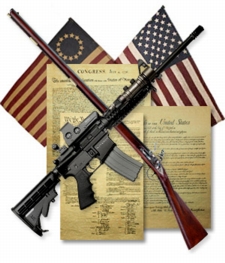 I'm wearing a ridge in my skull from scratching my head over the dichotomy of Barack Obama being our worst, most unlawful president in history, yet Congress appeases him and allows him to carry out his most diabolical schemes.
Wasn't it Senate Minority Leader, Mitch McConnell, a Republican, who recently killed the bill to restore veterans benefits?
It seems like when any time Obama's opposition does anything, it's always the wrong thing and they make Obama look good.
What's up with these guys, millions of inquiring minds want to know.
What happened to the men in our country, but more importantly, what happened to the statesmen who swore an oath to protect our interest? Continue reading →