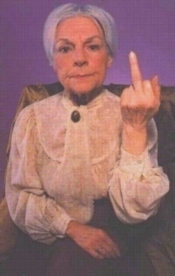 It has been impossible to watch any kind of *news program* today without being bombarded with coverage of the B.S. of last night out of WDC.
From what I have been hearing there was enough fertilizer sprayed out of Barracula's mouth to fertilize every farmers field in this nation.
While farming fields need fertilizer – it is a fact when too much is applied it kills the crop being fertilized. – Granny
Let me be perfectly clear from the jump: It was a fine speech, one of the best of President Obama's political career, which makes it automatically one of the best in the State of the Union's august history. The last fifteen minutes, in particular, were absolutely soaring, not just in rhetoric, but in the delivery as well. The man parked it as deep as it can be parked, like a majestic David Ortiz line drive deep into the bleachers at Fenway, thanks for coming, turn out the lights when you leave. No one does it better than Barack Obama when the bright lights are on.
…and when it was over, my immediate thought was of Steven the Irishman, the self-declared madman from the film Braveheart. Mel Gibson had just given his rousing speech to keep the Scots from fleeing before the battle at Stirling Bridge.
"Fine speech," said Steven. "Now what do we do?"
Indeed! (Read Complete Editorial)