John McCain is truly a WAR  ZERO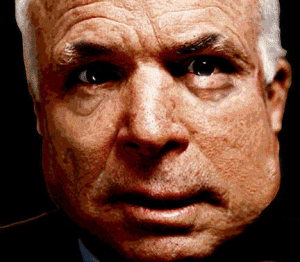 McCain has never really earned anything. He is from a wealth pampered background and not fit to lead this nation.
A "war hero" doesn't finish 894th out of 899 and still get stationed at a Navy champagne unit and promoted ahead of all but two of his 898 other classmates.
A "war hero" doesn't crash three U.S. Navy jets out of sheer incompetence and ineptitude, including two during non-combat training sessions.
A "war hero" doesn't get written up on drunk-and-disorderly, fraternization, disobeying orders, and insubordination charges more than two dozen times in less than three years. Continue reading →