Regarding: President's plenary power to suspend the entry of all aliens or any class of aliens as immigrants or non-immigrants as vested in you by the Immigration and Nationality Act, 8 U.S. Code § 1182 (f).
February 12, 2017
Dear President Trump: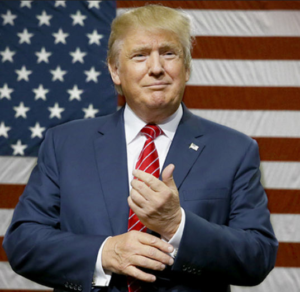 I applaud you for keeping your campaign promises, particularly those pertaining to immigration and border enforcement. For the first time since 1993, I feel that my country is headed in the right direction in this respect.
I would like to urge you, though, to not yield to the Judiciary Branch even a on tenth of one percent of your plenary power invoked in the "Regarding" line of my letter.
In response to the absurd ruling issued by 9th U.S. Circuit Court of Appeals upholding the Temporary Restrain Order (TRO) against your recent Executive Order (EO), you tweeted "SEE YOU IN COURT".
I respectfully ask you: PLEASE, DON'T GO THERE.
Continue reading →