ALL SINGLE MOTHERS SHOULD READ THIS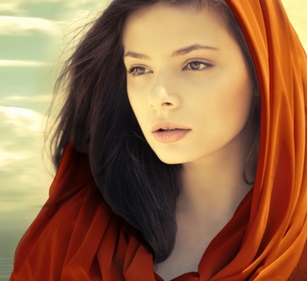 In early June 2011, I met a strikingly lovely young woman who was bartending at a local restaurant and we struck up a conversation. I'll call her name Sarah, after the biblical tale of Abram and his wife, Sarah. You'll see the connection as this story unfolds.
Sarah was about 26 at the time, 5'9" and in perfect physical condition. She had a slightly dark complexion, contrasted by her big, bright blue eyes that were framed by gorgeous long, dark auburn hair that fell just past her shoulders. Her smile alone would light up an entire room, along with all who entered there, and her regular customers were legion.
But on this early warm Spring afternoon there were few if any patrons present, so Sarah and I had the opportunity to share stories and experiences. I learned she was divorced and had a daughter about age 7. For some strange reason, she also revealed to me she'd been a stripper for a short while, and this initially put me off because I once provided insurance to strippers and prostitutes, and I know all too well the baggage those women tend to carry with them. Continue reading →