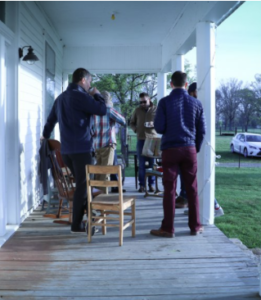 One morning a week I meet a few of my buddies on our neighbor Gabe's porch for coffee.
Gabe is Indy's best-friend Scout's daddy. He's also a close friend and has worked with Joey and I for years on all of our music videos, tv specials and film projects. He was also the "old-school" host of our weekly television show.
While his wife and babies sleep inside, a bunch of us guys take over the porch of their little farmhouse and drink coffee and do man stuff – whatever that is. Mostly talk and share stories and laugh.
It feels good to laugh. Continue reading →