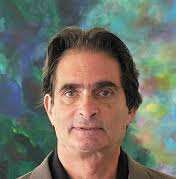 This article is dedicated to Bonnie Lange, my dear friend and publisher, who passed away last week. Bonnie was an unbound creative spirit who lived her life as a titanic vision. Leaving her physical form behind, she expands her vision, her life, her work, her ever-present joy. Much love, my friend…
NBC News is in the process of appointing a new chief. The purpose? To rearrange what is already false reality, to make it more interesting and dramatic.
The desperate networks are grasping at straws. Their ratings reflect a continuing audience exodus.
I once wrote that, if tomorrow the top news anchors admitted they were drag queens, the whole country would immediately collapse. That's how fragile America actually is.
I've updated that comment, because the USA is now so tolerant the top anchors could come out as collies or toasters and everyone would feel compelled to consider the revelation with warm regard.