The Law of Unintended Consequences
"The basis of our political systems is the right of the people to make and to alter their Constitutions of Government. But the Constitution, which at any time exists, 'till changed by an explicit and authentic act of the whole People, is sacredly obligatory upon all." ~ George Washington (1796)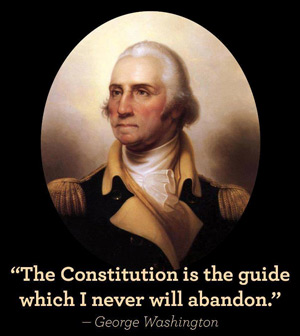 The "law of unintended consequences" is an idiomatic admonition regarding the manipulation of complex systems. The notion of unintentional consequence has its origin with 18th-century political economist Adam Smith and the Scottish Enlightenment.
In the present, it is used more in rebuttal to the hubristic notion that humans are so brilliant and possess sufficient discernment about complex systems that we can predict outcomes with great accuracy. It is similar to Murphy's Law — "Anything that can go wrong will go wrong" — except it is not asserting the absolute.
20th-century sociologist Robert Merton noted three primary factors contributing to unanticipated consequences: First, incomplete analysis because it is impossible to anticipate all variables; second, errors in analysis of what is known about the problem; third, immediate interests overriding long-term interests.
Our nation is besieged by unintended consequences. Most notably, the 2008 election of a charismatic "community organizer" peddling a "hope and change" mantra. It is now painfully clear, after the re-election of Barack Obama, that his mantra has resulted in a plague of pessimism and an atrocious fundamental transformation of America. Continue reading →