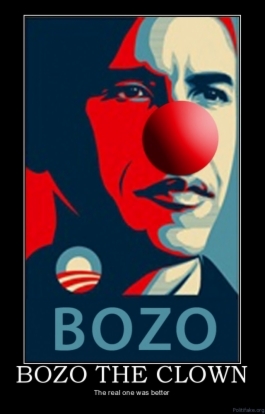 Fresh home from my latest stay in the hospital and you guessed it boys and girls, not a damned thing has changed.
The same bunch of bozos are still trying scare you and me into donating to send blast faxes to all the elected clowns telling them to back off of the gun grab legislation that O-idiot is pushing.
In case you are just plain thick headed let me explain it to you, it does no good to send letters and faxes to those jackasses in Cesspool D.C. they haven't listened so far, so what makes you think they will listen now?
The only thing that might get their attention on this matter is their minions looking down the wrong end of a gun barrel when they come to your house to attempt to confiscate your legally owned weapons. Continue reading →