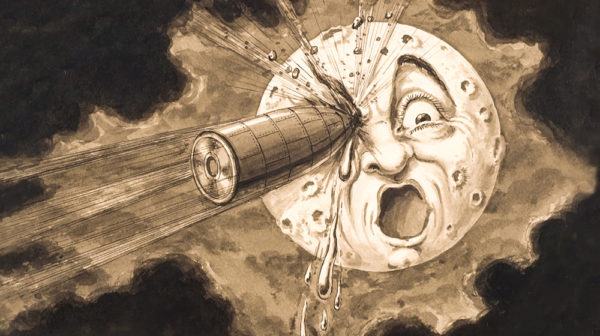 Governor Brown,
I'll keep this short as I don't want to waste any more time writing something you're going to ignore anyways. You folks in Sacramento continue to amaze me. Whenever I think you have reached the limits of stupidity, you prove me wrong.
Recently you signed into law two new bills limiting water usage in California; setting the indoor use per person at 55 gallons. I wonder, do you legislators use more than 55 gallons per day flushing all your bullshit down the toilet?
I suppose on Sundays, our typical laundry day, one of us will just have to go without bathing, as washing all those dirty clothes and bathing will exceed our allotted 55 gallons. Maybe we could draw straws to see who gets to go without a bath on Sundays; you know, just to make it fun. Then again, maybe I'll just dig a hole in the backyard and stop using the toilet altogether…bet that would conserve a lot of water too; although the neighbors might complain.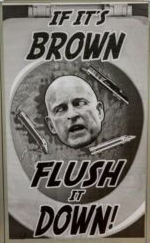 I also see that you have yet to determine what limits will be imposed for outdoor use; but I expect that on my next trip to Sacramento that I'll see the grass outside the capital turning brown; as well as the grass in McKinley Park. And let us not forget the lush landscapes of all your supporters living in multi-million dollar mansions in Hollywierd; I expect to see their lawns turning brown within the month as well.
I suppose there is one upside to all this; all this water conservation will save plenty of water to rinse out the shitty taste your stupid laws leave in my mouth.
Neal Ross