…and so what makes our current form of government any different than that being addressed in this amazing film from 1961. There was never an actor before nor since like Spencer Tracy. Yes – the lines were merely dialog written by an individual – but Tracy could deliver those lines from the heart – and make you BELIEVE what he was saying.
I once used this "script" to close a six-hour broadcast series I had done entitled "FascUNism: Judgement on Washington", written by Stephen Norling – the Knifeman. It still fits today…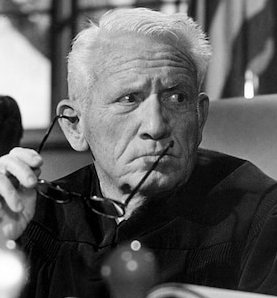 When law becomes corrupt, sadistic and criminal, it is up to each individual to stand up, speak out and fight for JUSTICE. Life, love, liberty and justice must ALWAYS prevail against a corrupt government!!! Every individual owes it to our fellow man to stand up for crimes against humanity!
Today, we continue to delve into one "war" after another, including the War on Poverty, the War on Drugs and the War on the American People. To governments all over the world – there is NO "value of a single human being." All is lost…
I'll see you at Sundown,