The letter below was published in The Washington Times on Wednesday, March 7, 2018.
Gordon E. Finley, Ph.D.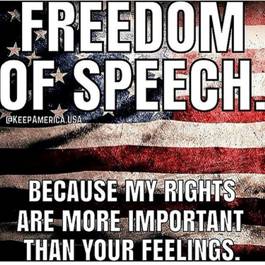 As a retired State University System of Florida faculty member, I applaud the Florida legislature for banning those ridiculous "free speech zones" and returning state public-university campuses to their longstanding and traditional role of providing the opportunity for students to explore the life of the mind ("Florida lawmakers ban 'free speech zones' on college campuses," Web, March 6).
This is what a university education traditionally has been all about — but it is denied to contemporary students by political correctness and enforced by the social justice warriors.
Now, job number two for the state legislature is to ban "free speech zones" from the remote and isolated crevices of the hearts and minds of current faculty and administrators, and force them to be open to all corners of the public square.
Good luck. However, banning the absurd idea that only certain physical spaces on campus should be available to students to begin their intellectual journeys is an excellent step in the right direction.
Gordon E. Finley, Ph.D.
Professor of psychology emeritus
Florida International University
Miami
Submitted to Kettle Moraine, Ltd. by the author for republication. Dr. Finley has been a long time reader and contributor to our family of publications.