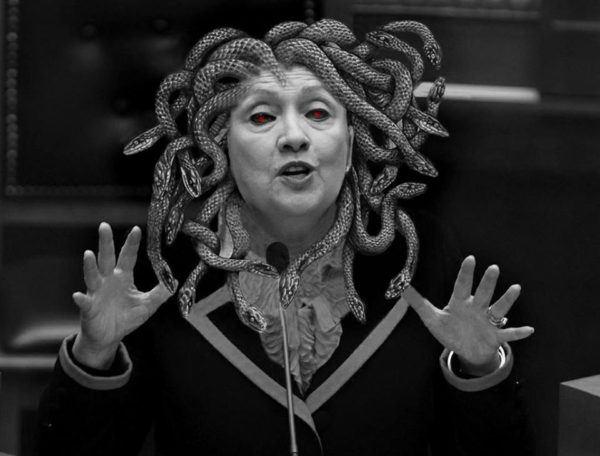 Dear Friends:
I have the distinguished honor of being a member of the Committee to raise $50,000,000 for a monument to Hillary R. Clinton…
They originally wanted to put her on Mt. Rushmore until we discovered there was not enough room for her two faces.
They then decided to erect a statue of Hillary in the Washington, D.C. Hall of Fame. We were in a quandary as to where the statue should be placed. It was not proper to place it beside the statue of George Washington, who never told a lie, nor beside Barack Obama, who never told the truth, because frankly, Hillary never could tell the difference.
They finally decided to place it beside Christopher Columbus, the greatest Democrat of them all. He left not knowing where he was going, and when he got there he did not know where he was. He returned not knowing where he had been, and did it all on someone else's money … magnificent to say the least.
Thank you,
The Hillary R. Clinton Monument Committee
PS: The Committee has raised $2.16 so far Actually, somebody donated $1,000,000, but did it through the Clinton Foundation. The Foundation sent the $2.16 on to us, together with a note that an unspecified portion of the original donation was retained by the Clinton family for 'administrative expenses' .

FAIR USE NOTICE: This site contains copyrighted material the use of which has not always been specifically authorized by the copyright owner. We are making such material available in our efforts to advance understanding of environmental, political, human rights, economic, democracy, scientific, and social justice issues, etc. We believe this constitutes a 'fair use' of any such copyrighted material as provided for in section 107 of the US Copyright Law. In accordance with Title 17 U. S. C. Section 107, the material on this site is distributed without profit to those who have expressed a prior interest in receiving the included information for research and educational purposes. For more information go to: http://www.law.cornell.edu/uscode/17/107.shtml