DACA Timing – President Trump is Probing, Testing, Gauging, Timing for "The Big Ugly"…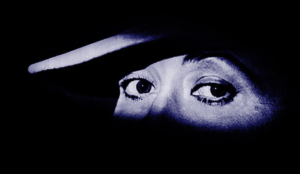 As most know – I am a hard core anti-ILLEGAL American Citizen. We have legal ways to enter and to live in America. However we have allowed politicians to profit from their open violation of the EXISTING laws related to and governing Immigration. I see all those who PROFIT from the Illegal invaders as lower than those who embezzle from their employers… or those who shoplift rather than purchase the items they steal. I feel sorry for these children and young adults whose parents placed them in this situation but that is NOT of my doing and it is NOT my responsibility to foot the bill to keep them here. They need to return to the country they were brought from and then if they still want to come to America they need to follow the LEGAL avenue already set forth for them to come here.
They and their supporters all present this false premise that just because they are here they have a 'RIGHT' to remain and we should hand them anything else they may want. Sorry Charlie – that is not the way it works when the LAW is obeyed.
If a foreigner enters your personal home and plops down with their kids and stays there in violation of the trespass laws does that mean after a few years they are now part of your family and you must now accept them and care for them?
America is the personal home of LEGAL Americans just as your personal house and home is your personal property. Some stranger has NO *RIGHT* to claim ownership simply by ILLEGALLY SQUATTING on your property. The police or the courts will remove them and that same rule should apply to these DACA individuals.
Simply WANTING to come to America isn't sufficient – Those who do need to comply with the LAW to immigrate here and they must also ASSIMILATE (learn to speak ENGLISH and adopt our CULTURE) once they do get here. If they prefer to bring their Culture and language then they need to remain in their home country where it already exists.
If the DACA kids want to get angry then direct their anger at those who put them in this situation, their parents – not at those of us who are trying to protect this land for our LEGAL children. The American resources the DACA kids take means that much less for our LEGAL American kids. ~ Jackie Juntti
Read FULL Related Story: DACA Timing – President Trump is Probing, Testing, Gauging, Timing for "The Big Ugly"…