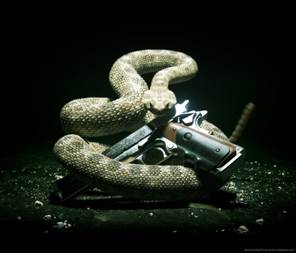 Just a few moments ago I hung up the phone from some guy who calls about once a year asking me to donate to some fund to support law enforcement officers across the country. Usually I simply tell them that I cannot afford to contribute at this time, and that ends it. This time, however, I decided to be an asshole about it.
When he began his spiel I interrupted him and said, "I will begin supporting law enforcement when they begin protecting my rights." There was a moment of silence on the phone, and then he said "What do you mean?" I then said, "If I were to walk outside my home with a pistol strapped to my side, I would be accosted by the first law enforcement officer who saw me. If I did not have a permit I would be arrested; am I not correct in this?" He then said, "Of course, it's the law."

I then said, "Aha, but Thomas Jefferson said the law is often but the tyrants will, especially when it violates the right of the individual." I then said, "The 2nd Amendment only says that my right to keep and bear arms shall not be infringed, does it not?" To which he hesitantly answered, "Yes." I said, "Then why do I need a permit to exercise a right?" He responded by saying, "You need to prove that you are proficient and safe in the handling of a firearm before are allowed to carry one on your person, that's why."
I then again said, "Aha. Okay, let's say that is true. Why then do they not pass a law which prohibits people from speaking in public who cannot speak fluent English, or those who are not proficient in the proper use of grammar?"
I think he began to see where I was headed with this, but he slowly answered, "Because the freedom of speech is unlimited by restriction upon proficiency." To which I exclaimed, "Exactly, as is my right to keep and bear arms."
So I then asked him, "Why is it that you law enforcement officers will arrest a person who is exercising their constitutionally protected right to carry arms on their person for their own defense?"
Again, being slow to respond, he said, "Because it is our job to uphold the law."
Then I came in for the kill shot and said, "But if my right is unrestricted, and the law is often but the tyrants will, especially when it violates the right of the individual, then does that not make you law enforcement officers tyrants as well?"
He then politely said, "Have a good day sir, and hung up."
I'm sure he's adding my name to some sort of a terror watch list, but it was totally worth it to silence that guy. Now let's see if they call back again next year.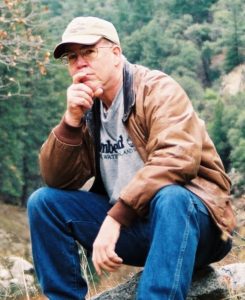 ~ The Author ~
Neal Ross, Student of history, politics, patriot and staunch supporter of the 2nd Amendment. Send all comments to: bonsai@syix.com.
If you liked Neal's latest column, maybe you'll like his latest booklet: The Civil War: (The Truth You Have Not Been Told) AND don't forget to pick up your copy of ROSS: Unmasked – An Angry American Speaks Out – and stay tuned – Neal has a new, greatly expanded book coming soon dealing with the harsh truths about the so-called American Civil War of 1861-1865. Life continues to expand for this prolific writer and guardian of TRUE American history.