NOTE: Posted below is a letter from long-time Federal Observer contributor and reader, John W. Slagle to one of our leading writers and contributors, Neal Ross. Thank you John and thank you Neal. ~ J.B.
Neal,
I received on 6/8/17 your outstanding  informative books, ROSS: Unmasked – An Angry American Speaks Out and The Civil War: (The Truth You Have Not Been Told).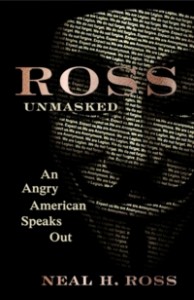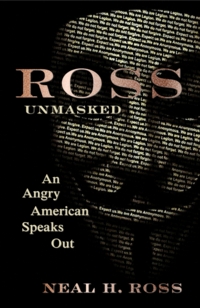 From six years military service during the Vietnam era to three decades with the U.S.D.O.J. I've appreciated many great books written on historic events by authors that presented truthful facts usually ignored by the mainstream media. Reading was always a way to separate facts from outright lies and political fiction. Every chapter in your book from the Constitution, Rights, Liberty and Patriotism, Second Amendment, Immigration , Economics to Conspiracy Theories was well written, clear and concise. Your mention of  U.S.B.P. Agents Ramos and Compeon plus U.S. Attorney Sutton's efforts to prosecute and send to prison those agents  was well documented in Chapter V, Immigration. The  Mexican  criminal drug smuggler was transporting 800 pounds of  narcotics and was shot  in the Buttocks by Ramos . The  smuggler escaped on foot  across the line and complained to the Mexican Consulate. As a result of the one-sided prosecution by U.S. Attorney Sutton in full cooperation with Mexican politics, Ramos and Compeon were sentenced to ten years in federal prison and the drug smuggler was not charged. I was surprised the van containing the million dollar load of drugs  was not returned to the career international criminal who was granted immunity by our government.The case is a good lesson in how the vast powers of the federal government can be deployed for narrow political purposes, not the ends of justice.
Thanks Neal for your excellant research of the event which was one of many during POTUS Bush's open borders, "Anyone who can cross the Rio Grande" is  welcome policies. On his last full day in office, President Bush commuted the controversial sentences of Compos and Ramos. Two Texas congressmen, Ted Poe and John Culbertson, told CNN in 2007 that the truth of the matter was that Ramos and Compean had been the victim of a cover-up by the Border Patrol's parent agency, the Department of Homeland Security, and that the DHS Inspector General had admitted lying to them about the case.In July of 2007, both Senate and House committees investigated the matter.   A petition collected over 200,000 signatures asking for a pardon from President Bush. Active duty and retired agents were signatories on the petition as well as concerned Americans.
Strange times, curious events that defied logic were SOP from 911 through 2012 and your thoughts on NAFTA,CFR, NAU to the collapse of the WTC towers were in line with many government and military intell analysts with similar concerns. Some things defied basic common sense.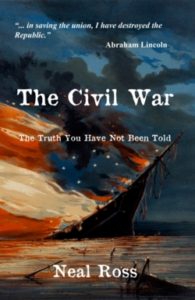 I was going to post this under comments on your next Federal Observer article Neal but I wanted you as well as Jeff to know that Ross: Unmasked is one oustanding book, and I have a tendency to make overly lengthy replies on subjects of great interest.  After military service, I was a police officer and later transferred to a large city Fire Department for over four years as a firefighter-rescueman prior to entrance in the U.S.B.P. At the time, Riots, Arson to entire blocks of multi-story buildings were destroyed many with loss of lives and active investigations were always required.  Neal presented facts concerning the WTC destruction and explosions that were also on the minds of seasoned arson investigators, law enforcement  as well as explosive experts. ROSS: Unmasked – An Angry American Speaks Out is a five STAR  Book, start to finish. The Civil War: (The Truth You Have Not Been Told) is short and factual with pertinent information for people unaware of historic facts rarely presented in schools.
Respectfully
John W. Slagle