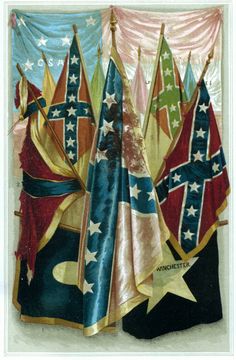 Just this past week I came into possession of a new book by Ron Kennedy called Dixie Rising–Rules for Rebels which was just published this year by Shotwell Publishing in Columbia, South Carolina. Shotwell Publishing is not a fancy, slick-paper outfit. They publish "meat and potatoes" books, mostly for Southern folks who want to know the truth of their history and have an accurate idea of what goes on in the South today.
This latest book by Ron Kennedy is the kind of book that tells you what you need to do to resist the federal leviathan and the political sucklings that live off of it, who promise you one thing at election time and then do the exact opposite once you have voted them into office. It is based on the same format as Alinski's Rules for Radicals, but where Alinski presents a program for tearing down decent society, Ron Kennedy presents one for preserving decent society, especially Christian society.
In this brief article I am not going to try to present everything Ron has to say about restoring traditional Christian, Southern culture. That would be impossible. Therefore, Lord willing, I will, in the future, be dealing with more of what Ron has to say.
This book details many of our current problems here in the South and Ron notes that Southern folks trying to win by the "usual, traditional political methods" is and has been a loser for us basically since 1865. And he notes, on page 14, that "Traditional politics is the method used by the Federal Empire's politicians to keep we the people of the South pacified and under their control. If we the people of the former Confederate States of America wish to be free, we must engage in political guerrilla warfare or, more currently described as irregular political warfare." And he goes into exactly how we need to do this–one of the main parts of this process being education, because our folks have been dumbed down for so long by the Unitarian/socialist public school system that most no longer have any true grasp of our history. And if we don't know where we came from then we have no clue as to where we should be going, or how to get there. Ron uses this book to show you where you should be going and how you should get there. Ron observes, on page 43 that: "…our first and primary goal is to educate our people. Our second goal is to use an aroused and motivated public to create a movement to reclaim liberty. Every act must be measured against the standard of 'will this advance the goal of regaining freedom for we the people of the South'."
For instance, the heading for chapter 4 is: Organizing Dixie's Freedom Movement. Ron stresses at the start of chapter 4 that: "…all of our activists and supporters understand the necessity of endorsing the concept of non-violent resistance to Federal tyranny. The liberal establishment will use every trick, lie and slander available to destroy this movement once it becomes clear that we are having an impact. They will try to convince the world that we are evil racists who secretly promote the use of violence And they are not above using false flag operations to do this.
Ron goes into methods for reaching different groups of folks; taxpayers, Secnd Amendment supporters, Christians, small businessmen, etc. I could tell from reading this book that they have a good program, one that is well thought out and that, if people are willing to work at it, may well be successful–to the chagrin of professional politicians and "New World Order" types.
And on page 24 and following Ron discusses what he calls Project 20/20 A Vote for Southern Freedom–Dixie's Brexit! I'm not going to try to explain that here. You need to get the book and see what Ron lays out.
Submitted to Kettle Moraine, Ltd. on February 28, 2017 for publication by the author.
~ The Author ~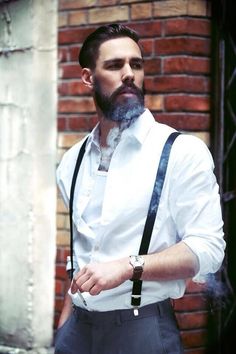 Al Benson Jr. is the editor and publisher of "The Copperhead Chronicle", a quarterly newsletter that presents history from a pro-Southern and Christian perspective. He has written for several publications over the years. His articles have appeared in "The National Educator," "The Free Magnolia," and the "Southern Patriot." I addition to that he was the editor of, and wrote for, "The Christian Educator" for several years. In addition to The Copperhead Chronicles, Al also maintains Revised History.
He is currently a member of the Confederate Society of America and the Sons of Confederate Veterans, and has, in the past, been a member of the John Birch Society. He is the co-author, along with Walter D. Kennedy, of the book "Lincoln's Marxists" and he has written for several Internet sites as well as authoring a series of booklets, with tests, dealing with the War of Northern Aggression, for home school students.
He and his wife now live in northern Louisiana.