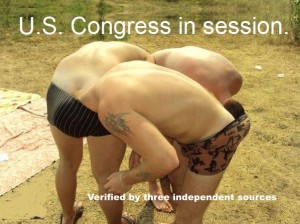 Men, Women and Manettes – I love you all! Finally – a gross image that got your juices flowing, but – but – but – where is that butt-head Snarky to disagree and tell us that, "Wikipedia tells ME that this is impossible! There is no way the three elected officials would ever stoop to such vulgarity."
Well Snark-one – you lose buddy, because each of them do it WITH each other each and every day they are in session. Don't believe me? Tonight is the State of the Onion address by YOUR boy from the South Side – except this time – they all be sticking it up our a….. Don't you know – it's an annual ritual.
They all get to take off early for the day, go home (or back to the office with their choice of male or female interns), down a few drinks to try to muster up enough courage to listen to Barrys ' Bullshit – and then maybe – just maybe – one more Congressman or Woman will scream out, "YOU Lie!", or a Supreme Court Just-US mouths the words, "Not True!" while Ginsburg dozes off out of shear boredom (or too much Manischewitz Concord Grape).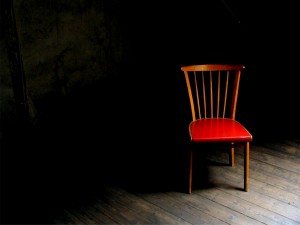 But don't worry folks – there will be at least two empty chairs in the hall. The first one not being filled will be that of Ted Cruz (who CLAIMS that he refuses to show up), and the other in remembrance of one Barrys' ISIS/ISIL/Muslim buddies. And hell – there are then only three more half-days of work before the weekend – and on Monday it's Martin Luther King Day. HEY – let's let all of the brother's and sisters run back to Ferguson and burn the damned place down again.
Read 'em and weep folks! Read 'em and weep!
America burns and Barry just returned from another vacation.
"I said, Shotgun, shoot 'im fo' he run now. Do the jerk baby, do it right now."
Without Apology I am,