(Public officials, gun confiscators notice.)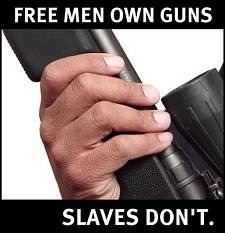 The below piece is presented to the people of Connecticut, and to any American who chooses to stand under the law, for the protection of the peace and dignity of the law of the one people.
Our law says the right to bear arms in defense of ourselves, our property, and our families, is inviolate!!
The current minions of Corporate greed, private money, private law, corruption refuse to recognize the law which they claim to serve.
In order to set the stage with absolute clarity and crisp language the piece below is presented.
Serve this on as many public officials as possible and register proof of service on some form of website.
You then set the stage for a complete lack of defense by any wrongdoer trespassing upon your right to bear arms of any sort.
THE NUREMBERG DEFENSE, 'I HAD ORDERS', IS NO MORE VALID TODAY THAN IT WAS IN 1945.
Just think what could happen if 50,00 or 100,000 Connecticut men and women began to serve their government agents. And more to the point put their proof of service on a public access website. Which cop or minion would have a defense then?
The systemites believe that rhetoric is stronger than the law. Let's call their bluff and serve them all.
This sure beats the hell out of shooting doesn't it?
What do we have to lose by following the law across the board?
Please remember in order for corruption to succeed all that it takes is good men to do nothing!
Please think about being a good and strong American and serving the systemites!!!
Here's the tool!  ORDER TO CEASE AND DESIST
From the pen of Charles C. Miller as submitted to the Federal Observer for publication, March 12, 2014.
"Published originally at Federal Observer.com": Republication allowed with this notice and hyperlink intact.