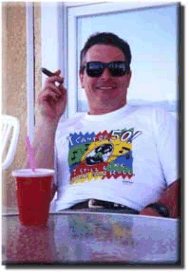 Most people use so-called smart phones almost entirely for entertainment, which is why I don't own one. There are a few applications, like those that accept credit cards for business use, but that is one of the few exceptions. I'm not suggesting smart phones have no business use, but I am saying most people who own smart phones don't use them for business or to educate themselves.
I didn't realize what an insidious and pervasive effect smart phones have had on the vast majority of Americans, but sitting in a doctor's office waiting for an appointment certainly educated me. Five women of various ages came in at different times, each checked in for their appointment, then each sat down, reached into their purses and pulled out their smart phones. It was like watching robots, or perhaps addicts, and I could tell they were just passing the time tweeting to their friends, reading messages from their friends and several chuckled to themselves as they were texting their lives away. Frankly, it reminded me of mass-masturbation, yielding nothing of value.
The next time you are following a driver who stays back several car lengths and drives below the posted speed limit in the fast lane, pass them and look at what they are doing: About 70% of the time you will observe that they have their smart phone in their lap and they are texting. I see this mostly with younger drivers, but older ones are doing it too.
I seldom see anyone reading a book anymore, and the ones who do are reading garbage, like romance novels. I once read that if you want to hide something of value from the public, the best place to hide it is in a library, and that is never more true today.
Many years ago when I was working with the Miller-Johnson Circus, I spent two months from November 15th to January 15th in a rented cabin on a lake near Florence, Oregon. There was no television reception and the radio didn't work well, but it did occasionally pick up a skip signal from locales all over the U.S. from time-to-time during those intense Oregon coast storms. I was only 19 years old, and despite my technical expertise in the performance of my duties, I lacked people skills. Charlie Germaine was the owner of the show, and he suggested I take a Dale Carnegie course. The problem with that idea was that I was constantly on the move and didn't stay in any one city for more than one to two months at a time.
So there I am, waiting for the show season to start up again, passing the time hunting and fishing to my heart's content, when I happened to stop by the local library and noticed a book there called, "How To Win Friends and Influence Poeple". The author was none other than Dale Carnegie, so I checked out that book and literally changed my life. The tips and principles of successful human relations Dale Carnegie taught me literally turned my life around, and looking back from the ripe old age of nearly 64, I can thank Mr. Carnegie for helping me achieve more personal and financial success than I ever got from attending high school or college, although learning to read comprehensively in high school certainly accomodated my interest in self-education.
After digesting the Carnegie book, I read, "The Power of Positive Thinking", by Norman Vincent Peale, and, "Success Through A Positive Mental Attitude", by W. Clement Stone. All of these books are carefully hidden in libraries across the country, and they contain principles of successful living few parents ever teach their children, mainly because they don't know those principles themselves. I know my parents didn't!
Whether you are wasting your time texting or watching TV, drinking or doing drugs, you are wasting your life, and every day you waste is lost to you forever. You can never get that time back, and you had better grasp that principle while you are young, because the day will come when you just don't have the endurance, the want-to or the physical ability to do what you are entirely capable of doing right now. One of the advantages of self-help books is they help you learn from the mistakes of others so you don't have to learn from your own! That, in and of itself, will save you a lot of grief and money, and it gives you an advantage over others, because life is inherently unfair, but you can learn how to make life treat you more fairly from reading the books these wise elders left for you. As long as you can read well, you can be as successful, money-wise, as the most highly educated people out there, because education has nothing whatsoever to do with intelligence. When you read books like those I mentioned, they teach you more than just facts you need to memorize to pass that test; they teach you how to think correctly and successfully.
Now get rid of that expensive smart phone and start really living, because tomorrow is promised to no one.
Carl F. Worden
Liaison Officer
Southern Oregon Militia
March 13, 2013