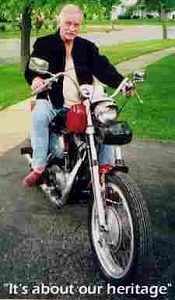 The epidemic of shooting violence in Chicago makes the irresponsible Obama allegations of a Republican war on women, absurd.
The latest murders in Chicago weren't committed by Republican's, they were committed by little maniacal bastards, who often double as volunteers to get out the vote, and they are shooting down helpless women.
15 year old honor student, Hadiya Pendleton, who recently performed at Barry Obama's inaugural with her high school band, was gunned down in a park less than one mile from the Obama home, making her the 42nd murder victim since January 1st.
Nobody has been arrested for the crime in spite of a $40.000 reward.
A few days earlier, 32 year old Michelle Smith was shot to death on the ramp from Lakeshore Drive to Interstate 55 when some assholes pulled along side of her mini van and fired 10 to 14 rounds into it.
It was not known what capacity of magazine was used, or if there was more than one shooter, but as usual, they got away to either murder more victims, or to get out the vote for the Chicago Democratic Machine.
According to Chicago Mayor, Rahm Emanuel, President Obama's sodomite loving guru, and former chief of staff:" you can never let a crisis go to waste."
These tragedies are turning out to be a very nauseous mess with the intervention of gun grabbing politicians trying to take advantage of a crisis at the expense of these poor girls misfortune.
First, we had the hypocritical religious pimp, the Reverend Jessie Jackson, pleading for Barry Obama to come to Chicago and address the gang violence with the gang bangers whom he associated with when he was a Community Organizer in the same neighborhood which claimed more than 500 lives to gang violence in 2012. About 100 more deaths than New York City, which has a population 3 times larger than Chicago.
The old reverend is speaking all piou,s and sanctimonious now, when just a few short years ago, he was over heard on a live microphone, talking about cutting the Commander In Chiefs nuts off.
Perhaps it's time to ban knifes … or hypocrites, as this jackal has the arrogance to go on national TV and ask for the President to intervene in local matters while his corrupt, and possibly insane son, and daughter in law, are plea bargaining under an indictment for political corruption.
Now we all know that Barack Obama has more important things to do than to attend a local funeral.
Former Defense Secretary, Leon Panetta admonished us of this fact with his Congressional testimony on Benghazi, so our Commander in Chief will send his pandering wife to represent the White house at Ms. Hadiya Pendletons funeral, to upstage the sanctity of the grieving family, along with slum landlord, Valerie Jarrett, and Education Secretary, Arne Duncan, a guy who never taught school.
The last time Duncan was in town was in 2009 when Obama sent him and his shit for brains Attorney General, Eric Holder, with a $500,000 bribe for school officials to keep the violence quiet after the brutal murder of 16 year old Derrion Albert, an honors student, and by stander to a gang fight who was beaten to death by 5 thugs wielding a rail road tie to bash in Albert's skull.
Crime in Chicago has increased immensely since Rahm Emanuel took over as Mayor, with Mayor Richie Daley's sudden announcement of retirement.
Emanuel, a homely looking turd with a penchant for media attention, can't seem to keep off of the front pages of the local newspapers, always lecturing, and pointing his frail little paw at somebody like he is going to do something.
Recently he was summoned to Washington DC along with his East Coast crime fighting Superintendent of police, Garry McCarthy, to take advantage of a crisis.
They want to ban guns.
There is a crisis out on our streets and these creeps don't want to allow law abiding citizens their necessary and essential right to self defense.
McCarthy was brought in from Newark New Jersey. Before that, he had been part of Mayor Rudy Guliani's effort to clean up New York City.
In the process the New York Police were alleged to shoot everything that moved in the city, consequently, the city became deluged in a myriad of wrongful death law suits.
Even poor Haitian immigrant, Abner Louima, got caught up in the violence. He was arrested for disorderly conduct at a night club in Flat Bush.
The police beat him severely than sodomized him with a toilet plunger in the police station washroom.
Charges were dropped and Louima was awarded the largest settlement for police brutality in New York history, 8.75 million dollars.
Chicago doesn't want to use their own fine police officers in executive positions because they know exactly where the corruption lies.
They have to bring in stooges like McCarthy to take the fall when it comes time.
McCarthy went on record to say that he would confiscate guns from law abiding citizens.
This guy is a joke, and that statement is a far cry from what McCarthy said when he got arrested by the New Jersey Palisades police back in 2005.
When two New Jersey Police officers wrote McCarthy's daughter a ticket for blocking the driveway at a gas station, she became verbally confrontational to the officers who were trying to enforce the law.
McCarthy and his wife Regina pulled up in a New York City Police issued car and blocked the driveway. He was clearly irate and violently confrontational and had to be grabbed by the officers whom also confiscated his weapon and hand cuffed him. They also had to restrain his wife who attempted to grab the confiscated gun whom the officers had secured in their police car.
The judge fined McCarthy $200.00 for blocking the driveway but had this incident occurred in New York to a NYPD officer, he would have been charged with Disorderly Conduct, Resisting Arrest, Obstruction of Governmental Administration, Assault on a Police officer, and unlawful Possession of a Weapon.
McCarthy's wife Regina was charged with Unreasonable Noise, when she verbally abused and cursed at the officers.
Most disturbing was the fact that she tried to retrieve McCarthy's confiscated fire arm from an official police vehicle while her husband was fighting with a policeman.
On a separate incident, McCarthy who was got drunk in a bar in the Bronx, started shooting out street lights with two other cops, and this is the moron who would like to confiscate our guns.
We need more fire power to protect our family's from idiots like this, who are empowered under the color of war.
So let's level with one another. There is no need for hysterics, these guys are all clowns, trying to sugar coat the real situation.
Former Illinois State Senator, James Meeks, whom he himself got involved in a police altercation a few years ago when his chauffer brandished an unregistered gun in front of a Chicago police Officer who pulled their car over for a traffic violation, does not believe that Emanuel, or McCarthy, will or should wear the political jacket for gang violence.
"That's because they don't control the inherent problems behind it: Failing schools, a proliferation of firearms, and single parent households.
By the time an African American male reaches the 7th grade he's already 3 levels behind. By the time he's a sophomore he drops out of school. Combine an uneducated kid, with a fatherless kid and you've got a dangerous product of the street at age 15.
Unless the White House, the Mayor, or somebody comes up with a program designed to reach products of the street, we will never turn it around. You're dealing with hopelessness," Reverend Meeks said.
And we've designed a myriad of programs to help these people for the past 50 years.
So much for all of that hope and change … Let them eat cake!
February 10, 2013
~ About the Author ~

Federal Observer contributing columnist Rick Biesada is the co-founder of The Chicago Minuteman Project.