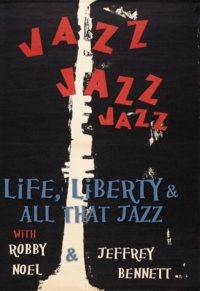 Beginning February 11, 2013 Life, Liberty & All That Jazz with Jeffrey Bennett & Robby Noel moves to the mornings hour at 11:00 a.m. (Eastern Time) for TWO-HOURS, each Monday through Friday on The Micro Effect.
Robby and Jeff's working relationship – both on-the-air and as wealth-preservation specialists goes back to the mid-1990′s. In addition to joining Jeff at Flying Eagle Gold & Silver, Robby brings to the program, his own bank of guests who will challenge and enlighten you.
Join the our Revolution!
24 Hours Absolutely LIVE!!

The Micro Effect is an online radio network dedicated to bringing you information over a free internet radio stream that is typically hidden or avoided on lame-stream media. We broadcast live Monday-Saturday and provide internet radio free of charge for our listeners. Please see our Schedule Page for details on specific times for live broadcasting.
CLICK PLAY ARROW TO LISTEN