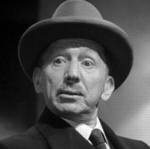 I have heard it referred to as COMPREHENSIVE Immigration reform until I am blue in the face (but none of the butt heads in D.C. has yet defined what that means).
Now I am hearing SENSIBLE Immigration Reform, again no definition of exactly what this new term is supposed to mean.
There is nothing wrong with LEGAL Immigration, but I have real heartburn with ILLEGAL Immigration, and the IDIOTS in D.C. are talking about giving the illegals a path to citizenship, and meantime, this flood of human flotsam is raping our country dry financially, and our ELECTED OFFICIALS refuse to do anything but drag their feet and try to quiet the American people with platitudes, and smoke and mirrors smeared with a generous helping of plain old fashioned BULLSHIT.
They don't give a damn about our laws since they broke the law to come here, and then demand rights?
Let me splain it to ya Jose or whatever your name is, since you are a lawbreaker and NOT a citizen, you have no rights in this country, and to the female illegals coming here to have your baby on our soil, that is going to stop, you came here illegally, the kid is just as illegal as you are.
The 14th Amendment was enacted to give citizen status to the freed slaves after the civil war, and as far as I know we are the only country still stupid enough to grant automatic citizenship just because a baby is born in this country (to illegal non-citizen parents).
Building a 2400 mile fence is an idiotic idea since a taller ladder will defeat that idea, not to mention an end run around the fence, a shovel will also solve the problem of a border fence (can you morons spell tunnel?).
Why don't you college and Law school educated idiots just cut out all of the BS, and quit trying to blow smoke up our kilt and simplify the whole process as follows;
1. Close down the border (using the Military, live ammo included because these massive numbers constitutes an invasion), and if anybody wants to come here, they must be proficient in the English language, make application and then get in line and come across legally.
2. Prosecute any employer who hires an illegal, (any of you employers ever hear of E-VERIFY?) or any landlord who rents to an illegal (confiscating their business or rental property if found guilty).
3. If they don't find the border themselves due to the lack of a job or a dwelling, deport them back to where the hell ever they came from, and take their anchor babies with them, and let's not hear any of that crap about not being able to find them, they can be found, especially if they are living under a bridge due to not being able to work or rent anywhere.
4. No social or medical services and definitely no driver's license since all road signs are in English anyway (no food stamps, no Emergency Room visits) in other words, no nothin, nada, zip, COMPRENDE?
5. A large part of our prison population both state and federal are illegal aliens who have committed felonies while here, and my question is; Why should we feed and house these bums?
6. Send them back to their country of origin and if they try to re-enter again BANG!
WAKE UP AMERICA!!!
February 9, 2013
~ The Author ~


Aaron Cantor USAF (ret) Born: 19NOYDB Hometown: Planet earth (for the moment) Current residence: Las Vegas, NV. Marital status: Zilch (divorced with lots of grandkids and greatgrandkids' Favorite weapons: A spatula, a #1 iron, and a corkscrew (not particularly in that order).