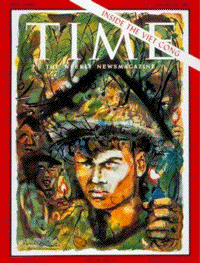 Early this morning, I received a note from one of my readers and listeners to my daily talk show. BE WARNED: Some of you will not like the coarseness of the language in my response, but then – that's life. (JB)
Jeff,
…you been sounding a little less than low lately. Today I left you one in the Federal Observer section of the YEmail, but I need to tell you that next time you need to take one of those fishing trips, I suggest you head for Eagle Nest and swing by the Vietnam Memorial  at Angle Fire…
…If you can make it all the way through that one, without breaking down, well, you're a better man than I…
…the point of going through is to realize that you ain't still there.
..and I think that's all I need to say about it…trust me…
Chris
Chris,
Thanks for your concern and note, but frankly – the war we are in today is a lot tougher than a bunch of black pajamaed slanty-eyed little gooks. Those muther-fuckers I could just shoot. It's not so easy with these cock-suckers…
Yeah – we're still there… but this time, the jungle is steel and concrete – but they have the same basTURDS working for their media. Remember the outcome of Nam????
I'm just waiting for the Huey to pick me up from the roof-top…
Remember these words, "We gotta get out of this place, if it's the last thing we ever do…"
Jeff