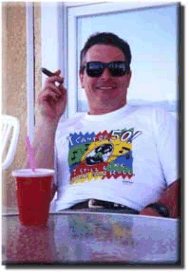 According to news reports, there were something like 32 survivors of the attack on Benghazi who remain unidentified and who have not been interviewed by anyone investigating the incident. Now I'm not trying to start a conspiracy theory here, and I sincerely hate anyone who thinks it accomplishes anything. I am devoted to reporting the truth, but I am also a student of human behavior and something just doesn't smell right.
What if Benghazi was a total massacre? What if there are no survivors to interview? If there really are 32 survivors, how come at least one of them hasn't come forward to complain about the fact they were totally abandoned by our president that fateful night? Were they paid for their silence in a big way, or do they even exist on this planet anymore? Were they forced to sign confidentiality agreements?
I'm just asking the questions the investigators must surely be wondering about themselves by now. Where are the alleged survivors of Benghazi?
Carl F. Worden
January 17, 2013
Carl F. Worden
Liaison Officer
Southern Oregon Militia