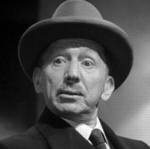 In what was supposed to be a symbolic gesture of the enduring greatness of the US Constitution, and the rights it outlines for all Americans, the House read the entire document out aloud on the chamber floor, and out of 435 members of the house, Just 25 Democrats turned up for the reading, while only 49 Republicans attended, and these people are our elected officials, and are supposed to be working for us.
None of these scumbags are worth a firing squad and/or the cost of the bullets it would take to shoot every last one of them (both sides of the aisle included).
We should just fly all of these worthless snakes to Afghanistan, and give each one of them a rifle, some ammo, and a canteen of water, and bring our soldiers home.
They would probably shoot themselves in the foot, or accidentally shoot each other, which sure as hell wouldn't hurt my feelings in the least.
Being the inept bunch of jackasses that they are, and even as undertrained as the Afghan army is and coupled with the Taliban, they would probably all be dead inside of a week, and that wouldn't particularly hurt my feelings either, problem solved as to how we get rid of these worthless pukes.
I understand John Boehner did not take part in this event, some wag said he was probably in the men's room, but I would be willing to bet he was more than likely partaking of his usual liquid lunch somewhere.
Members of Congress are paid$180K per year and only work 93 days per year, my question is why are we paying these worthless bastards anything, and allowing them to continue raping us and our country into oblivion?
This statement by the organizer of this event is pure Washington Kabuki theatre boy and girls!
Virginia Republican Bob Goodlatte, who organized the event, stated "We hope that this will demonstrate to the American people that the House of Representatives is dedicated to the Constitution and the system it establishes for limited government and the protection of individual liberty."
Who are you trying to CON???
Do you idiots think for one minute that the American People believe this crap you are trying to promote any more than they believe anything that comes out of Obama's mouth or anything that comes out of Washington as a whole???
If you snakes, crooks, and ganefs think we just fell off a hay truck on the way into town this morning, you have another think coming.
The political pot is boiling due in no small part to your arrogance and hubris in thinking that the American People will continue to let themselves be used and not push back, but the pot is about to boil over and it is you who will get scalded, your party and high living is just about over.
All the members of Congress, the Senate, the Supreme Court, Barry Soetoro the fraudulent usurper (or whatever he calls himself this week, him and his 23 more executive orders), and attorney General Holder, have abrogated their oath of office on an almost daily basis and need to be removed (forcibly if necessary) and incarcerated at Fort Leavenworth Federal Prison, charged with Felony Treason, but sadly there is no longer a Death Penalty for treason but it does call for life imprisonment (there is no parole in the federal prison system).
WAKE UP AMERICA!!!
Submitted to the Federal Observer for publication, by the author, Aaron Cantor USAF (ret), January 17, 2013.