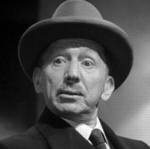 I have been listening it seems like forever, to politicians from both sides of the aisle shooting off their mouth about what they call "COMPREHENSIVE IMMIGRATION REFORM", but after all these years of bandying this phrase about, not one of them has offered anything close to a real definition of just what that is supposed to mean (truth be known they haven't got a G-d damned clue either) it just sounds good to them, and they assume that we are stupid enough to be impressed by big words which they think we are uneducated enough to not comprehend the meaning of.
Let me throw my two cents into this dog fight and see if anyone agrees with my definition of what it should mean.
1. Anyone born of an illegal mother even if they were born on this side of the border is also illegal (retroactively).
2. Any landlord who rents to an illegal alien is subject to prosecution and confinement and their property confiscated.
3. Anyone who hires an illegal is subject to prosecution and their business subject to confiscation.
(With no place to live and no employment, and no social services like free medical and food stamps or bi-lingual education, we won't have to hunt them down they will find their own way back to the border).
4. Put the National Guard of each border state on the border right behind the border patrol, and if necessary the U.S. Army right behind them and if the illegals trying to cross into our country or open fire on us, return fire and shoot to kill no warning shots.
Now, let us turn to the aforementioned politicians.
All politicians shall be limited to two terms either in the House or in the Senate (but not both).
To be paid $87,000.00 per year (half of what they are paid now) for their time in office, and No pension when they leave office.
They cannot vote their own pay raises or perks, and they cannot hire relatives as staffers or hire each other's relatives as a way around the regulation.
They cannot be a lobbyist for ten years after they leave office.
Any law they make must apply equally to them as it does to all of us or it is null and void.
Immediately defund Obama care.
We must immediately withdraw from and defund the United Nations, and make them leave our country.
They talked a couple of years ago about moving their headquarters to Singapore, so get on with it. We don't need you here.
Cut off all foreign aid to the 154 countries we now give tons of money to.
Make massive cuts to entitlement programs and begin paying down our national debt, and quit spending money we don't have and quit borrowing more money.
The present pack of snakes needs to be dismissed and turned out of office immediately for failure to uphold their oath of office.
Special elections need to be called to replace all of them.
The Democrats want the Republicans to do all of the compromising while they give up nothing, to which I say codswallop all of you bottom feeders are the same, Democrat or Republican, none of you are worth the powder it would take to blow you all to Kingdom Come, We the People want a fresh deck and an honest dealer.
If one exists, but I don't think you will find one in D.C.
Along with the 546 criminal in Washington, George Soros needs to be found and taken into custody because his slimy fingerprints are all over the mess known as the OBAMA ADMINISTRATION.
WHAT SAY YOU AMERICA???
WAKE UP AND SMELL THE COFFEE!!!
~ The Author ~


Aaron Cantor USAF (ret) Born: 19NOYDB Hometown: Planet earth (for the moment) Current residence: Las Vegas, NV. Marital status: Zilch (divorced with lots of grandkids and greatgrandkids' Favorite weapons: A spatula, a #1 iron, and a corkscrew (not particularly in that order).