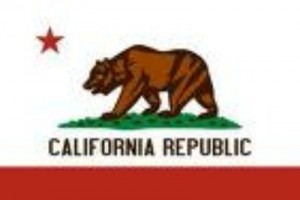 The first casualty of California's new tax hike is defense contractor giant Boeing. The firm told its employees in California yesterday that major cut backs in military spending and shrinking bottom line profits gave the company no other choice.
As a result of restructuring, Boeing will close plants in California and consolidate operations in order to stem lower profit margins.
"We are raising the bar higher because our market challenges and opportunities require it, and our customers' needs demand it," said Dennis Muilenburg, chief executive of Boeing Defense, Space & Security.
The nation's second largest defense contractor said they would reduce management level positions by 30 percent and slash costs by $1.6 billion through 2015.
In a company memo Muilenburg said the move was a result if its need to "be more competitive while investing in technologies and people."
The manufacturing giant also told its employees that it would be cutting outside vendors as another method to curb spending.
While the company did not announce how many California employees would lose their jobs, Muilenburg said they were trying to relocate some workers to other plants.
The Boeing plant closures cannot be welcome news for the state of California's bottom line. Financial experts said a stagnant economy, a $20 billion deficit and a new tax increase set to begin in January will only add to the Golden State's unfriendly business environment.
For more stories: http://www.examiner.com/homeland-security-in-national/kimberly-dvorak
© Copyright 2012 Kimberly Dvorak All Rights Reserved.
Written by Kimberly Dvorak, and published November 8, 2012 at Examiner.com, and submitted to the Federal Observer for republication by the author.
~ The Author ~


Kimberly Dvorak is a freelance writer who resides in San Diego. She has covered local, national and international news stories for more than 15 years. As a National political correspondent, she has lived and covered stories in Africa, Europe, South America and Asia over the past 20 years.