Warning: This may be a shocking read for some. I will not try to sugarcoat the facts that I am about to present. So, get ready for a thrilling ride, and reserve your judgment until you are done with the reading the entire article.

Let's face it. America was made what she is, a free, prosperous, and safe country, by whites. I am not saying that others did not contribute, in many cases significantly and with personal sacrifice, to the betterment of this nation. No one denies those contributions. Nor am I implying that there are no evil doers and social parasites among us. But without whites, America would not be the land that offers its inhabitants unsurpassed liberty, high living standards, and endless opportunities for the pursuit of happiness.
If America were populated mostly by blacks then she would function like any other African country, and Zimbabwe may be used as an example of. If America were populated mostly by Hispanics then she would function like Mexico (in the best-case scenario) or like the Aztec Empire (a more likely scenario). If America were populated mostly by Asians then she would function like India, mainland China, or – perhaps – Japan (but imagine the latter two without infusion of the technology and business practices invented by whites). Fortunately, she is populated mostly by whites, so it is not surprising that she functions much better than any of those, the proof of which superiority are millions blacks, Hispanics, and Asians desperately trying to leave the countries that they built and arrive on America's shores with hope for a better life for themselves and their children.
America is so generous to them. We, as a nation, don't treat them with suspicion that they will try to replicate their more or less dysfunctional societies on American soil. We don't look down on their customs and cultures even though these customs and cultures may not be as sublime and refined as ours. We do not let them know that their struggle with English makes sometimes understanding them quite difficult. We extend to them warm welcome and offer them a chance to participate in the American dream. And to make them, their children, and children of their children, feel appreciated like everybody else in this country, we do not brag about our and our ancestors' accomplishments, at times even trying to diminish these accomplishments, while at the same time praising them for what they are and what they do, even though many of these whats may be considered a liability rather than an asset for our country.
We offer them various privileges that most of us do not have. We offer them preferences in admissions to our universities, so even those less talented (than our best) among them may eventually graduate from Ivy League schools and later become our CEO's, generals, and even presidents. We offer them hiring and promotions de facto quota that often land their less qualified at positions that were denied to our more qualified. Our generous programs for minorities help them to have more kids, to cultivate their languages and cultures, and to bring more compatriots of theirs to our country. We even gerrymander voting districts so that they can elect the governments that look like them despite the fact that in most of the country they are (still) an electoral minority.
All that we expect from them in turn for our gifts is that each of them becomes one of us, with an unqualified (unhyphenated, if you will) commitment to our nation, grateful, friendly, hard-working, and law-abiding, just like most of us are.
And what do we get from them for our good hearts?
In some cases, those who benefited from our benevolence pay us back, and handsomely so, contributing their hearts, minds, and hands to our common treasure, America. We are glad that they became us. Unfortunately, this is not the prevailing case.
Here is a short and not exhaustive list of other returns that we got on our generosity.
These are:
Self-centered minorities, grieving, accusing, and demanding more and more. Some of them may be nice and conforming at the times that they think they depend on us but become assertive and preemptive as soon as they gain more political strength, or just feel more comfortable to act naturally.
A militant and assaultive army of social parasites that use our benevolence against us, and mercilessly so.
Hordes of vandals and barbarians who want to separate us from our wealth and, eventually, to displace us in our own country.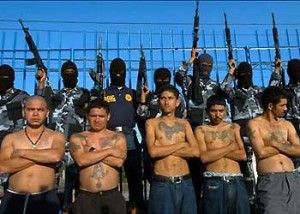 Hordes of Black, Hispanic, and Asian hooldums that turn parts of this most civilized country on Earth into gangdoms run by career criminals.
All of those would have been so easy to spot and eradicate (by means of criminal punishment and discontinuation of financial help) if it weren't for the non-white privilege that they all seem to enjoy and use against our attempts to bring them to law and order, under the protection of ACLU and other "civil rights" organizations that behave more like anti-white hate groups than advocacies of equal protection of all citizens' rights.
They ruin what they got from us and then they claim that they are the victims of broken neighborhoods, dysfunctional schools, and crime, drugs, and corruption that they brought upon themselves.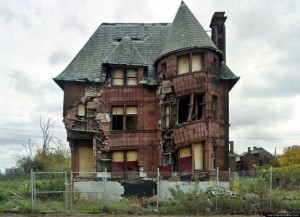 Just look at our (former) garden cities, for instance, Detroit, IL, (reference 1, see FURTHER READINGS section at the end of this article) or Gary, IN, that have been turned into decaying slums by the migrating minority hordes. Or watch a video of black teen girls in Philadelphia viciously beating a handicapped woman and laughing of her suffering (reference 2). Or visit South L.A. to get a first-hand experience with "blessings" of multiculturalism and diversity, if you are lucky enough to survive the thrill of your entourage there (reference 3). Or see how they are running the entire state California to the ground, turning it onto insolvent banana republic and a beachhead for the multimillion-man invasion of Mexican illegals (reference 4).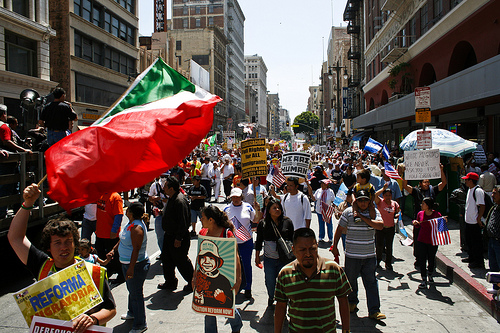 And then there is this racism thing that these days has become a weapon of choice in the demographic war against us.
Whites are the only major race that has mostly eliminated racism and nationalism from itself. Unlike us, blacks are mostly and devotedly racist; well over 90% of black voters are voting for Barrack Obama no matter how inept president is he. Hispanics are mostly racist and nationalist; their racist-nationalist organizations, like La Raza, beat drums of Latino racism and Mexican nationalism (reference 5) about every time they speak up. And all they have guts to say that they hate the racists. Yeah, right. Unless they mean racist is a (misnomer) code-word for white.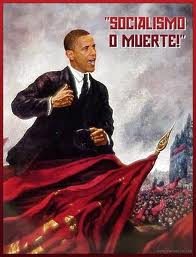 Our sensitivity to their needs, the perks of affirmative action, multiculturalism, generous welfare, risky (for the lenders) home loans (reference 6) and other forms of wealth redistribution, you name it, just made these minorities larger, stronger, and more militant, and encouraged them to more demands and complains that turned onto frontal attacks. Their President "Lenin" Obama claims, and with the mastership of the unsurpassed demagoguery, that the economic system that we have built (one that they are wrecking so relentlessly), a marvel of Western civilization that resulted in the high living standards not seen anywhere before, "has never worked", conveniently ignoring the fact that in today's America they are the victim of their own device. (True, the American high life may be a thing of the past. The growth of our living standards has slowed down after LBJ and the "liberals" begun implementing their "improvements" of America in the 1960s, and showed a downward trend relative to some other countries as the "liberals" maneuvered the U.S. Congress into passing their absurd ideas into the law during the 1990s and 2000s, which process continued on the watch of the "compassionate conservative" president, and was accelerated after the "liberals" took the U.S. Congress in 2007 and the White House in 2009.)
In a sense, we deserve the blame for many of these pathologies because we harbored these minorities, nurtured them, and gave them what they wanted just to show how good we are. We made them a protected, privileged group and they just entrenched themselves in that privileged position, using it as a launchpad for the final offensive against us. It may be compared to harboring scorpions. They will, eventually, bite their benefactor because biting is in their nature, and they can't help it.
Well, if we like getting what we are getting then, by all means, we should keep doing what we are doing.
But if we don't like it then we should stop paying favors to our adversaries, for these are the weaknesses of our hearts that brought us into this sorry predicament.
If they are tough and not forgiving then so must be we.
If they are militant and assertive then so must be we.
If they are self-centered and not willing to give away anything then so must we.
If they are organizing in their efforts to help their races (often at the expense of others) then so must we.
If they are electing governments that "look like them" then so must we.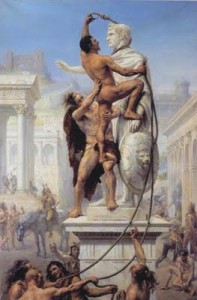 Open your eyes, folks. It is not a game anymore. We are a target of a large-scale well-orchestrated assault on us and the country that we and our ancestors have built. The new barbarians and vandals are pounding on the gates of Rome, again. So, let us get rid of our white guilt and begin defending ourselves and those we love, now, with whatever lawful means still left at our disposal, for if we wait until tomorrow, the winning chances may tip in favor of the assailants.
Remember how the Rome was lost. If we lose again, we have nowhere else to go.
And, by all means, let's go to the polls November 6. Because, according to Burke, "All that is necessary for the triumph of evil is that good men do nothing."
September 30, 2012
~ REFERENCES ~
[1] Escape From Detroit: The Collapse of America's Black Metropolis
[2] Teen Girls Beat Mentally Ill Woman
[3] L.A. Riots Reginald Denny beating
[4] CONSERVATIVE TEA PARTY CALIFORNIA-STYLE
[5] Racist Mexican Gangs "Ethnic Cleansing" Blacks In L.A.
[6] Government-sponsored Speculation and the Housing Market Crash
~ The Author ~


Mr. Dwyer has been a continuing contributor to the Federal Observer. Mark Andrew Dwyer's commentaries (updated frequently) can be found here. Send your comments to readerswrite@yahoo.com.