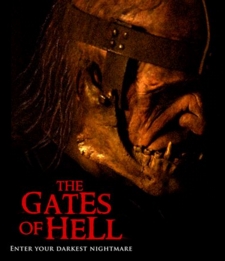 True patriots and constitutionalists who sincerely have the preservation of our constitutional republican form of governance in heart and mind need to be on guard against a pervasive form of misinformation which abounds within the patriot community and its alternative press sites on the internet and its social media networks.
This misinformation arises due to several factors. One factor is that there is very little real investigative and original reporting going on within the alternative community. A quick scan of say alternative news sites demonstrates this. Almost without exception, every site carries the same news as all the others. They may change the title, give a story their own unique twist, or pass the story through their own belief system but there is very little novel information between sites. In short alternative news sites appear to be a bunch of copy cats.
Secondly is the issue of assumption. Most of the people who write for alternative news sites, although they claim unbiased reporting, have an agenda. They first and foremost view everything as a potential or real conspiracy against themselves or the republic. Having this fundamental belief system skews the way they look at information and they easily jump on the conspiracy bandwagon and make a news item they are writing about fit that theme with little or no real investigation as to the validity of that position. Let's take a look at a current and ongoing example that is running rampant throughout the alternative media which will demonstrate clearly how this type of misinformation works and once set in motion spreads like a wildfire on a sun parched prairie.
Several weeks ago a very heavily read and well known alternative news site posted what they termed something to the effect of a 'Bomb Shell … Breaking Story.' This so called bomb shell report had to do with the DHS (Department of Homeland Security) buying up many hundreds of thousands of rounds of hollow point ammunition in what was very unlikely calibers for combat by the armed forces. This 'breaking story', which was misinformation from the beginning, quickly spread through the alternative media community both in print and audio reports with each site adding their own conspiracy twist to it. This initial report was soon followed by other reports that the FBI, the Forest Service, the IRS and even the Social Security Administration was likewise buying up hundreds of thousands of rounds of the same type of hollow point ammunition. Soon the reports in the alternative media abounded with the cry that the types of ammunition purchased by these agencies could not be for any military use but was being stock piled for civil unrest and martial law here in the United States. There were no facts given to back up this later claim but again this line of thought quickly became accepted and spread in the alternative media. Thus the fear factor was quickly added and spread. Someone was counting up all these ammunition purchases by the lettered agencies and reporting them as an aggregate number. First it was 750,000 rounds which quickly moved to over a billion rounds then 1.2 billion rounds followed by 1.5 billion rounds. The alternative media was reporting this like it was the count coming in from some major election or something. Another alternative media site put a slightly different twist to their reporting. They calculated the number of bullets that these aggregate purchases equaled per person based on the United States Census figures. The last I heard was that these aggregate ammunition purchases would equal five or six rounds for every person in the United States. With this history behind us let's get back to reality a bit here, regain our sense of balance and rational thought and really look at what this one single 'breaking news bomb shell report', which is like so many others in the alternative media, was total misinformation, be it known or unknown by the people who went with the flow and jumped on the collective bandwagon.
Someone in the alternative media was looking over the government agency procurement notices and spotted a notice by the DHS that they were accepting bids for so many hundreds of thousands of rounds of various caliber hollow point ammunition. With this find, the 'bomb shell report' to the alternative media was released that the DHS had purchased all this ammunition and then of course all the speculation as to what they were going to use it for was included. Other alternative news sited, perhaps jealous that they did not break this story, began looking at government procurement reports and discovered other bid request for hollow point ammunition and wrote their 'breaking' stories. The skeptic of these 'breaking' stories might try to investigate their validity by going to the government procurement sites themselves and finding the notices and once seeing them they stopped there and made the assumption that what was being reported was indeed true. BUT WERE AND ARE THESE REPORTS TRUE?
Yes there were procurement notices for hundreds of rounds of ammunition. But if you look at most of the alternative news media reports, they reported that these agencies bought and had stockpiled all this ammunition. THIS IS NOT THE CASE. A government procurement notice is a bid request, nothing more and nothing less. Seeing a procurement notice does not indicate that an agency has purchased anything. IT ONLY IS A NOTICE OF INTENT TO PURCHASE AND SEEKING BIDS FROM SUPPLIERS. So the DHS and other agencies were seeking bids for ammunition, but in the alternative media reported and continues to report this information as if the ammunition has already been purchased and stockpiled someplace. This is the misinformation aspect to this so called 'Breaking' story. THERE IS NO PROOF THAT A SINGLE ROUND OF AMMUNITION WAS PURCHASED. An agency procurement notice is a request for bids on an anticipated purchase, but the procurement notice can be withdrawn and canceled at any time by the agency. Therefore, until some 'real' investigative reporter comes up with copies of the bills of laden for any of these intended purchases it is not accurate to report that the agencies have made the purchase and taken delivery. But, why would several government agencies place procurement notices, open to public view, and later cancel them and not make the, so called, intended purchase.
There are several reasons they would want to do this. In this article one will be given as food for thought. Pretty much all of us who have been around the alternative media for any length of time knows that there are elements within the government that cannot be trusted. It has been shown that they frequently run secret test on populations and false flag operations to advance their agendas. With this in mind, let's pose this question, could these huge ammunition procurement notices been fake from the beginning? Could their postings by the various agencies been part of a test? Knowing that they would be seen by members of the alternative media and patriot community, being public information, they could have planted these notices to test how they would be 'spread and changed' (i.e. reported) across the internet and social media. How fast would it spread? How will it be reported? What bias and twist will be added and by which news sites? What will the public reaction be … and so forth. You get the picture, this could be a sting type operation for certain elements within the government to test and gain valuable psychological profiles of how the information is reported and more important, perhaps, how it spreads.
These agencies could very well have intentions to purchase all this ammunition. They may do so. But the point of this article is that, TO DATE NO ONE HAS FOLLOWED UP ON THIS INITIAL STORY AND OFFERED PROOF THAT ANY OF THESE AGENCIES HAVE TAKEN DELIVERY OF EVEN A SINGLE ROUND OF THE REPORTED AMMUNITION. Until such proof is forth coming, any report that they have purchased such, must be taken as misinformation. This type of reporting is done continually throughout the alternative media. Some provable hard fact will be taken and then assumptions about it made with NO proof backing up those assumptions. All that can be said is READER BEWARE! Deception abounds.
~ The Author ~


Lawrence Lee Miller is a frequent contributor to The Federal Observer. Mr. Miller lives on the west coast of the united States.
Copyright and usage notice: Lawrence Miller of Santa Clarita, California is the sole and legal owner of this article. This article may be freely distributed in any audio, print, or electronic media format provided it is quoted in its entirety and that proper credit for its authorship is given. Questions and comments to the author can be made by e-mail to: millerll16@dslextreme.com