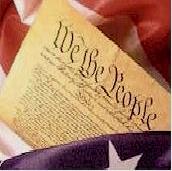 I recently read article on the Federal Observer entitled, A Divided Country: The American Taliban VS American Marxists.
Our independently released country music video, I Want My Country Back, seems to be caught in the crossfire of this phrase, and we find ourselves being unjustly targeted as extremists, racists and rebels. You can only imagine my surprise when one woman informed me that I was racist–I just didn't know it. What started out as merely a play on words regarding country music and politics in general has ended up in a whirlwind of accusations. Is this what people mean when they say they want their country forward, where a person is judged guilty by association without any hearing, evidence or facts presented?
However, on July 31, 2012, I witnessed the Reverend William Owens speak at the National Press Club, along with several other members of the Coalition of African American Pastors (CAAP). During this press conference, CAAP implies they're taking the country back, they compare the president to Judas, and throw him under the bus a number of times before the press conference ends. I would have thought this pretty much closed the book on whether or not the phrase "I Want My Country Back" is racist, but it hasn't. CAAP members must be racist – they just don't know it.
I also witnessed Artur Davis address the GOP convention. He closed saying, "let's take this country back." Mr. Davis must also be racist – he just doesn't know it.
It seems the Catholic Church is weighing in on the issue of racism regarding this phrase as well, but it's not racist when this author, Mario T. Garcia says, "We have to take our country back," only if someone else besides him says it. Mr. Garcia has the hubris to lash out against the phrase in one paragraph and employ its use in another. Here again, Mr. Garcia labels other people extreme, racist and hateful, but he doesn't find his language extreme, racist or hateful, just everyone else's.
I'd especially like to know where Mr. Garcia obtained his crystal ball, since he is able to unveil the true meaning behind this phrase, and the free will thoughts behind those who use it.
It wasn't racist when Howard Dean proclaimed "I Want My Country Back" in 2003. He even had a political button that said "I Want My Country Back". His book was titled, "How To Take Back Our Country and Restore Democracy In America". He has even implied that the Tea Party is racist. He must be racist too – and just doesn't know it yet.
According to this Weekly Standard article, "taking the country back" was the primary theme behind then candidate Obama's rhetoric, but this fact has apparently been long forgotten by those who now claim its use to be hinged solely on racism.
Of course its never hateful when these people say someone is stupid, just if someone else does.
Now it seems the Daily Kos has devoted its cause and ink to labeling all who use the phrase as racists. Here again, it was fine for the Kos to use it when it suited their bias, but now it's just plain racist. On more than one occasion you can search the Kos archives and find this to be true.
Still, it seems if you want too much individual freedom today, then you're a threat to America – and military Colonels are discussing it.
People who wish to have less government interference in their pursuit of happiness and more individual freedom are now seen as any other off-shore terrorist or enemy threat, to be gunned down by the US military, perhaps even in South Carolina. They're "occupying" City Hall the article says. So if someone other than a two party candidate wins an election by legitimate means, they'll be occupying City Hall as terrorists. So if you don't worship the two party system, you're an extremist and a rebel. Does this sound like freedom to you? Who's next, bloggers?
The real question though is how do the people in the military feel about this? Who do they serve? Who does this Colonel serve?
The weekend of August 23-25, I was invited to perform at the 1st annual Smoky Mountains Songwriter Festival in Gatlinburg, TN with two song writer friends of mine, Weston James and Daniel Dean, both Iraq/Afghanistan war veterans. According to various government reports, both of my song writing buddies have been identified as potential domestic threats, simply for being returning veterans. When these two men served in the military, neither of them could have ever imagined their government would thank them for their service by classifying them as possible domestic terrorists. Neither did Phillip Austin Mikula, another veteran, and one of the song writers of "I Want My Country Back." Neither did Brandon Raub.
So if you're fortunate enough to survive the war in Iraq or Afghanistan, you'll be welcomed home as a domestic threat, and face the possibility of detainment. You may have been fighting overseas to protect freedom at home, including free speech, only to find it can land you behind bars should you exercise it. Is this what people mean when they say they want their country forward?
Is individual freedom an extremist position in America today? Must a person worship the government and the two party system or else face detainment and the possibly of being gunned down by the US military on American soil?
Shouldn't we be fiercely defending each other's right to individual freedom instead of trying to dismantle what's left of it? I continue to stand by my belief that if your neighbor isn't free, then you're not free either.
September 11, 2012
Written by Jimmy Copens of Nashville, Tennessee, and submitted to The Federal Observer for publication by the author.
"Published originally at FederalObserver.com": Republication allowed with this notice and hyperlink intact.