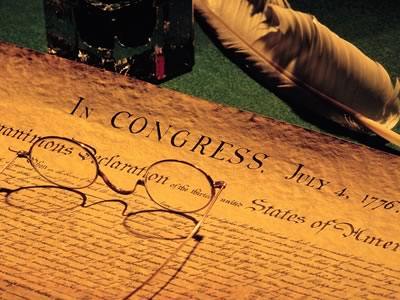 I don't intend to take up much of your time, I just want to make a few comments regarding Independence Day 2012. If you want my honest opinion I think the holiday should be, beginning now, be cancelled until we can once again enjoy independence.
Although the holiday was established to celebrate the drafting of our Declaration of Independence, I have always felt it was also a day in which we celebrate the independence we still enjoy.
The definition for independence is: freedom from dependence on or control by another person, organization, or state. Using that as your guideline can you honestly tell me that Americans continue to enjoy independence with a mind boggling array of laws which government has implemented to restrict and regulate our lives? If you can, you are either blind, or a fool. Johann Wolfgang von Goethe once said something that defines the overwhelming majority of people in this country, "None are so hopelessly enslaved as those who falsely believe they are free."
So go ahead America, continue believing the lie that you really are independent. Go ahead and fire up the barbecue, put the beer on ice, and light a few fireworks. If that is what independence means to you I have nothing further to say to you.
I now return you to your previously scheduled programming…
~ The Author ~


Neal Ross can be reached for comments at bonsai@syix.com.
If you wish to comment, please go to Neal's blog so that others may partake of your wit and your wisdom as well… http://www.zombie-slayer.com/neal