Mittens Romney's imitation of Senator John McCain during the 2008 presidential election is going to ensure another Obama victory which will destroy the United States of America for good.
The dismantling of America will not come from a foreign invasion, it will be destroyed by the domestic terrorists from within, and the devastation is presently underway.
Mitten's political handlers advised him to condemn a plan from a super PAC to use Barack Obama's influential relationship with his controversial Pastor, the Reverend Jeremiah Wright against him in the 2012 campaign. This will lead the presumed Republican nominee to the same losing fate as senator John McCain in 2008.
What's up with these dudes?
Their actions would leave a reasonable thinking person to believe that they were throwing the election in favor of their opponent. Talk about losing confidence in your elected officials, now maybe some people will realize why conservatives are opposed to a Romney nomination.
America is under siege, and we have another presidential candidate down on his knees, licking Obama's boots.
How despicable is that, and what does that have to say for a guy who spent millions of dollars castigating his primary opponents only to dummy up during the real contest, which will decide the destiny of the United States.
No wonder why most decent citizens see no difference between our political party's, they both represent the same retarded global interests which run contrary to our founding precepts.
We need strong leaders, not eunuchs with a cowardly streak when it comes to confronting real issues.
The Obama machine thinks nothing of utilizing wily and cunning dirty politics as a means to win.
Barack Obama, the candidate who promised to bring us all together as a nation, during his 2008 campaign, has betrayed us and been the most divisive and prejudiced president in our nations history.
It was the Obama minions who started the rumor that Romney believed in Polygamy.
It was the Obama machine who tried to depict Mormonism as some sort of freak show cult, yet Mittens Romney, a guy who spent millions to ward off his primary opponents, is afraid to go on the offense against this perpetual liar, and fight fire with fire.
He would rather talk about the economy, or his tenure at the Olympics.
He doesn't understand that he is in a fight for our country's future existence against dirty little guerrilla fighters, slurping out of the public trough, that will do, or say anything to defeat their opponent and seize power so they can complete raping and plundering the USA.
Billionaire Joe Ricketts, founder of TD Ameritrade, has decided not to go through with his Super PAC ad because of political pressure from Obama, and Romney.
Romney repudiated the effort to link Obama with his Pastor, Jeremiah Wright, in an ad that Ricketts wanted to publicize.
Romney stated that Obama was a nice guy, just a little mixed up about the economy.
Well, I venture to say that Romney is the guy who's mixed up. Obama is a sinister person and running that ad would be a public service.
He is making the same mistake as John McCain in 2008 by not vetting this fraudulent president.
Had McCain pressed Obama, our country would be better off today, even with this dumb assed, gutless McCain running it.
We would be trillions of dollars less in debt, and our citizens would be gainfully employed, but cowardice breeds disaster.
I can't figure this yuppie out. He has nothing to lose and everything to gain by exposing Obama and his corrupt regime.
Why not take a shot against this former crack head who's DNA is comprised of an anti American Marxist philosophy.
His closest adviser, Iranian born Valerie Jarrett, was a slum landlord back in Chicago who gamed our federal government out of millions of dollars to renovate dilapidated buildings, then reneged after receiving the money.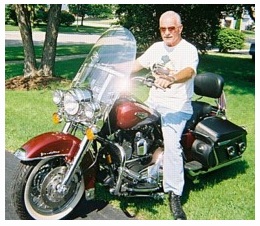 Obama's closet political bagman, Stuart Levine, Tony Rezko, and former Illinois Governor, Rod Blagojevich, are all sitting in the slammer, while his Chicago Way Administration is inundated with tax cheats, anti American Socialist's, and hyper active sodomites, and Mittens wants to dummy up and act like John Boehner our mute Speaker of the House.
The ad that Ricketts wanted to run was quite moderate compared to some of the information out there that the main stream media, watch dog protectors, have ignored.
The "Globe Magazine," had a bomb shell revelation which was consistent with Investigative Journalist, "Wayne Madsen's investigative report on May 24th, 2008, about Obama and his chief of staff at the time, Rahm Emanuel's membership in a Chicago Gay Club, "Mans Country."
Madsen also reported Obama's sexual relations with other homosexuals, including DC politicians and Donald Young, the openly queer to nature choir director of Jeremiah Wright's Trinity United Church of Christ Black Liberation Theology Church, which Obama attended for 20 years.
According to the Globe and Madsen, Reverend Wright ran a match making service for Black professional married members of his church.
The match making club was known as the "Down Low Club,"DLC was a ruse to confuse eavesdropping on communications. At the time the FBI was compiling tapes to be used for the Blagojevich corruption trial.
The inference of DLC could be construed to mean the "Democratic Leadership Council." Judge Zagel denied Obama's defense a request to play all of the tapes.
According to Madsen, the tapes reveal some earthy references to Obama and Emanuel's homosexual habits … so now we know why Blagojevich got so much time for being convicted of one count of lying to the FBI. ( 14 years )
Donald Young and two other sodomite church members all conveniently died within a period of one and one half months in 2007.
Larry Bland was murdered execution style on November 17th, 2007.
Young was gunned down execution style on December 24th, 2007, while Nate Spencer died of septicemia pneumonia and HIV on December 26th, 2007, all died while Obama began his ascent to be the Democratic Party's presidential nominee.
Now Young's elderly mother, a former employee of the Chicago police Department, stated that she thinks that the Chicago Police have not placed a high priority to find the killers.
She told the "Globe," I do believe they are shielding somebody, or protecting someone to protect Obama's reputation and assure his political future as president."
The "Globe" also reported that Mrs. young now fears for her life and plans to leave her Peoria, Illinois home for a secret location. Mrs. young claimed that the Chicago Police have warned her that her life is in danger.
Where there is smoke there is fire, so I say that Mitten's should shed his timidity and come out fighting to gain confidence with his constituency.
If he stands around babbling all day about the economy or anything else that these slippery Obama maniacs want to lead him to say, we are toast.
Our only hope rests in the hands of Arizona's Maricopa County, Sheriff, Joe Arpaio, who's special investigative unit has found probable cause that Barack Obama's Hawaii birth certificate, and Selective Service forms are forgeries.
Getting that information through our corrupt judiciary appears to be a more difficult task than threading a camel through the eye of a needle, so let's hope Mittens develops a set of balls.
May 20, 2012
~ About the Author ~

Federal Observer contributing columnist Rick Biesada is the co-founder of The Chicago Minuteman Project.
Angry White Male and The Horse He Rode In On by Rick Biesada can be special ordered through most book stores, or through the publisher at wholesale price off of the Angry White Male web site at http://www.stylefeeder.com/i/pf0v5r2j/Angry-White-Male-And-The-Horse-He-Rode-In-On-By-Rick-Biesada-Paperback.