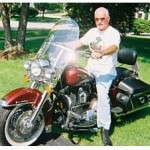 What a diabolical way to observe the resurrection of our Lord and Savior, Jesus Christ, on Easter Sunday.
Instead of listening to up lifting scripture, I was lured away to the repugnant, and obnoxious lies of racism again by the odious Reverend, Jessie Jackson, babbling about wearing a "hoodie"when you go to vote.
Could this Godless moron be for real?
Jackson is running around the country pandering for dollars using victims for fund raising purposes to support his demented agenda of destroying the country.
He went on the "Tom Joiner Morning Radio Program," trying to incite anxiety by lying about racial crime.
Jackson claimed, "It's like somebody has the right to kill us," in defiance of Ms. Gabriella McInnes, Columbia State University report, well documented using last years FBI statistics, showing that Blacks commit 50 times as many violent crimes on Whites, than Whites commit on Blacks.
The FBI cites that most inter- racial murders involve Black assailants and White victims, with Blacks murdering Whites at 18 times the rate that Whites murder Blacks, so who thinks who has the right to kill?
In spite of these facts, the Holy Reverend chirped, "if a White kills a Black, they get less time. If a Black kills a White it's jail time … and if a Black kills a Black, it's Miller Time."
This guy is funny like a clown.
He went on to state that "they were going to "get this guy;" Zimmerman, the alledged shooter of Trayvon Martin." Then he went on to renew his commitment to stop the violence by perpetuating more racial animosity.
He urged the listeners to wear a hoodie when they vote.
Jackson claimed that, "If you have a hoodie with no voter registration card tucked in it you have been hood winked," and I venture to say that this fictitious reverend is the person who is doing all of the hood winking, with or without his hoodie.
What type of responsible adult would try to promote criminal activity?
Most states issue enhanced prison sentences for criminals who commit a crime wearing a disguise, and that is exactly what a hoodie represents to the thug mentality. What type of idiot would walk around the streets in 90 degree weather wearing a hoodie, unless he wanted to disguise his appearance.
No, there is nothing wrong with wearing a hoodie in sweltering weather according to this phony preacher, approving of criminal activity because his livelihood depends on criminal activity. That is what keeps his aberrational fund raising apparatus alive and well within our neutered society.
Freshly back from agitating racism in Florida over the Trayvon Martin case, he returned to his home city of Chicago's war zone, where 15 people were shot last night. A 13 year old boy and 41 year old woman died by gun fire but this didn't stop Reverend Jackson from perpetuating an environment of racism and animosity where ever he can pander for dollars to finance his lavish life style.
His overt hate of the White Race and promotion of victim hood has reaped him millions of dollars, as well as the money he skimmed from his Religious and Social development Organization:The Rainbow PUSH Coalition, which funded his girl friends living expenses, and bastard child.
Now he's back home in Chi Town, riling up his base of neighborhood hostages, and Occupy Movement Members
Jackson held a rally and told Occupy members that he planned a protest for a third area airport in Peotone, Illinois, which nobody wants to construct except his son, Congressman Jessie Jackson Jr. who is also an adulterer, and ironically likes to date White women.
Jackson addressed the Occupy Chicago Movements efforts to undermine issues involving immigration, labor issues, the Chicago Public School system, and escalating costs of higher education.
This guy is a joke who shouldn't be taken seriously by anybody with half of a brain.
Instead of pandering for dollars, and inciting riots on this most Holiest day, he should be thanking the Lord that he has gotten away with his extortion, and grand larceny schemes for so long.
As a good will gesture, I recommend sending him a hoodie to pass along to his bastard child in hopes that he won't be recognized as a descendent of this demon.
Hoodie hoodie for you … goody goody for me!
Happy Easter!
~ About the Author ~

Federal Observer contributing columnist Rick Biesada is the co-founder of The Chicago Minuteman Project.
Angry White Male and The Horse He Rode In On by Rick Biesada can be special ordered through most book stores, or through the publisher at wholesale price off of the Angry White Male web site at http://www.stylefeeder.com/i/pf0v5r2j/Angry-White-Male-And-The-Horse-He-Rode-In-On-By-Rick-Biesada-Paperback.