With all of the nauseous media propaganda coming out over the Trayvon Martin death, it's time for the demise of America to be addressed.
It is my belief that our country's problems started back in the 60′s with liberalism, and President Lyndon B. Johnson's Great Society Program.
There is little doubt in my mind, that through President Johnson's infinite wisdom, and well intentioned program, he had actually created a Frankenstein … and if President Johnson had a son, he would look like Barack Obama.
Any physician would tell you that an occasional glass of wine is a good antioxidant that may prevent heart disease, but chugging a gallon or more wine a day would lead to larger problems, such as alcoholism.
The elitist left's obsession with doing good for the less fortunate, has actually created an environment of abuse which leads arrogant politicians to feel drunk with power.
Over the past half century this problem has festered out of control, and has never been addressed by our political leaders out of the fear of being called a racist.
In the haste of the Civil Rights Movement, the oozing liberals felt compelled to do something for the disenfranchised Blacks after fucking over them for 150 years.
Their guilt complex, and self loathing disorder, seemed too much to bare, so they became obsessed with doing good for the less fortunate, rather than teaching them to be self reliant, and responsible for their own actions.
They had tried empowering Blacks to enter politics, but instead of choosing capable, principled leaders, they chose the lesser, who could be manipulated easily by the party leaders whose ambition was a lust for power and control.
They had placed inexperienced political hacks into positions of mayors in our large industrial cities, and their good intentioned results proved to be fatal, causing a myriad of social and economic problems which our politicians act hard pressed to resolve.
In their sanctimonious zeal to show compassion, they had created a sub culture of illiteracy, poverty, and a criminal mentality which left a deleterious impact on society as it became intoxicated with fiat law, and entitlement programs.
Now they want the Son of Frankenstein to rule a country, as the global slave masters giggle and sip their wine, watching America's demise.
The paralysis shown by the White political establishment in particular, has been appalling to say the least. They are habitually discriminating against the Whites in a country that professes racial equality.
President Johnson's well intentioned program has been abused over the years, left ripe for the seedy politicians to finely tune into a legal system of extortion, usury, and grand theft larceny, against the law abiding in an attempt to transfer wealth.
Now the chickens are coming home to roost with this on coming election, and Young Frankenstein is pulling out all of the stops.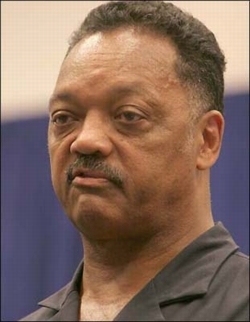 The country is split into two factions – the doers, and the takers. The suckers, and the victims of a misguided system of justice.
The election is quite simple, it's about liberty, or Socialist slavery.
A reasonable person would conclude that the results of this election would bode well on the side of liberty, so why is the Republican Party establishment running such weak, mealy mouthed candidates?
Why does the Supreme Court look like it is trembling over an elementary, no-brainer of a constitutional decision about the government forcing a citizen to buy something?
Forcing a citizen to buy something is like getting gang raped, so these stooges have nothing to fret about, unless the fix is in to re elect Young Frankenstein again to finish dismantling the country.
If Obama Care is unlawful it should be thrown out of court, but I get the impression that some of these justices feel compelled to do something good intentioned no matter how unlawful it may be.
Young Frankenstein has made a lot of enemies during his attempt to destroy the country.
That's the reason why he, and his progressive cohorts, will use every dirty trick and fraudulent act out of the Saul Alinsky play book, including their old tired and feeble theme of calling Whitey a racist, by actually the biggest racists in the country, who use this Marxist pejorative to try and shut some weakling up to end a debate.
Racism is alive and well in America, but according to Gabriella McInnes, of Columbus State University, her study shows that most victims of a race crime are White. – about 90%.
Almost one million White Americans are murdered, robbed, assaulted, or raped by Black Americans each year, compared with roughly 132,000 Blacks who are murdered, robbed, assaulted, or raped by Whitey.
Blacks thus commit 7.5 more violent inter racial crimes than Whites, even though the Black population is only one- seventh the size of the White population. When these figures are adjusted on a per capita basis, they reveal an extraordinary disparity: Blacks are committing more than 50 times the number of violent racial crimes of Whites.
According to the latest annual report on murder by the Federal Bureau of Investigation, most inter-racial murders involve Black assailants and White victims, with Blacks murdering Whites at 18 times the rate that Whites murder Blacks.
This can not be explained away by economic excuses, as there are more Whites that live under the poverty level than Blacks.
So these are the real facts, yet Barack Obama is the biggest culprit in playing the race card to his advantage every time that he feels compelled to spread fear or intimidate, and you can be sure that his base will be intimidating people to get out the vote to re elect this Frankenstein again.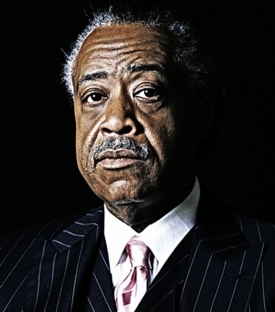 His buddies have started already in Florida, exploiting the Martin case. The Holy Reverends, Al Sharpton, and Jessie Jackson, were weaned on the Great Society Program. They have fine tuned it, and honed it to a money making machine which produces a lucrative living for these hucksters.
Their reckless disregard of the law is never challenged by the public servants who have sworn to up hold the law.
These anti American militants, along with their Black Panther counter parts, who have publicly offered a bounty on George Zimmerman, the alleged shooter of Trayvon Martin, should be sitting in a jail cell for Obstruction of Justice, rather than being out on the streets inciting a riot.
Where was the out rage coming out of these folks and the main stream media over the 2007 murders of Channon Christian, and Christopher Newsome, a White Knoxville, Tennessee couple, who had been car jacked and kidnapped by 5 Blacks.
The assailants butchered Channon after forcing her to watch them mutilate her boy friend, Christopher Newsome. They sodomized Christopher, then cut off his penis, shot him, then set him on fire.
Channons fate was more gruesome and horrible if you can imagine, yet the story never made the main stream media, nor was it pandered to by the hypocritical reverends, Sharpton and Jackson, who was probably preoccupied chasing some White tail.
Nothing will happen to these freaks who pander for a living and try to unbalance the good, law abiding folks, who want to live in a color blind society, seeking racial harmony.
No this doesn't bode well for racial politics, and you can bet your ass that Young Frankenstein, his criminal Attorney General, corrupt system of justice, and that disgusting group of pacifists, too timid to speak out, sitting in Congress, will be out trying to get out the vote for Obama's re election, and if the voters are intoxicated enough, or through some evil act by Lucifer to re elect Young Frankenstein to drive the final nail into America's coffin, who will be left to fund the Great Society Program … Nancy Pelosi?
April Fools Day, 2012
~ About the Author ~

Federal Observer contributing columnist Rick Biesada is the co-founder of The Chicago Minuteman Project.
Angry White Male and The Horse He Rode In On by Rick Biesada can be special ordered through most book stores, or through the publisher at wholesale price off of the Angry White Male web site at http://www.stylefeeder.com/i/pf0v5r2j/Angry-White-Male-And-The-Horse-He-Rode-In-On-By-Rick-Biesada-Paperback.