Congratulations professor Gonorrhea, pat yourself on the back and take a bow.
You have finally succeeded in socially engineering a neutered society of sheople.
I would like to blame Congressman John Boehner, and the Republican establishment leadership, for not offering any resistance to our nations suicidal path of destruction.
I'd like to walk into Congress and grab that big weepy goof, Boehner, by the nape of his neck and slap the shit out of him for general purposes, but I realize that he really isn't the cause, he is merely a symptom for this terminal disease that has deteriorated our nations moral compass, and replaced it with fear, intimidation, and fecklessness.
These Congressmen are tainted public servants, running a game on the people while they place our national security, and our safety at risk.
These are the same stooges who have sat on their hands for the past three years, huffing, puffing, weeping, and peeing in their pants while watching our country disintegrate and offering no resistance to this lunacy occurring in the United States.
Last week we had two major occurrences of Treason being investigated in Congress, and in the Judiciary, but the main stream media over shadowed these stories with pomp, and the fool heartedness of a Donald Trump endorsement to Republican Presidential Candidate, Mittens Romney, in his lack luster campaign.
So, while the media foamed at the mouth, drooling over the Trump to Mittens endorsement, two guys sitting in different states should have been dragged out of their safe havens, horse whipped, then hung for Treason.
The head lines should have read:
1. Eric Holder guilty of contempt of Congress and Misprision of Treason.
2. Georgia Judge ignores irrefutable evidence – guilty of Misprision of treason.
3. Barack Obama guilty of treason, a charge punishable by death.
Instead, we get wall to wall coverage of a meaningless endorsement by some huckster clown, to a faint hearted loser, and this over shadows the real news of crimes being perpetuated on the people by a gang of criminals who are using the government to engage in criminal activity and replace our liberty with criminal intent.
Professor Gonorrhea, and his little cockroach buddies, have done a pretty good job of surreptitiously, subverting the original intent of the law.
Most lawyers, and judges really don't understand the mechanics of criminal law. They are over educated in the fictitious concept of social justice, transferring wealth through the gray areas of extortion, doling out tax payer benefits to illegal aliens and malcontents, or the protection of sodomites and other freaks of nature, instead of dispensing justice when it threatens our national security, or comprehending the laws which grant us liberty and preserve a viable nation.
While the media and the pundits were oozing all over themselves in wonder lust over Donald Trump and Mittens, two cases of Treason went virtually unreported by the media which wants to play out this charade of a historic presidency at the detriment of American citizens, instead of trying to promote the common good for the general welfare of the nation.
There is a well established law in our jurisprudence which places an affirmative duty on all of us to expose any treasonous, or criminal act, which comes to our attention.
Treason – according to Title 18 USC Chapter 115 ss.2381: who ver, owing allegiance to the United States, levies war against them or adheres to their enemies, giving them aid and comfort within the United States, or else where, is guilty of Treason and shall suffer death.
Misprision of Treason applies to Officials who have taken an oath to protect and defend the United States Constitution.
Misprision of Treason : 18 USC, Chapter 115, ss 2382 states; whoever, owing allegiance to the United States and having knowledge of the commission of any treason against them, conceals and does not, as soon as may be, disclose and make known the same to the President, or to some judge of the United States, or to the governor, or to some judge or justice of a particular state, is guilty of Misprision of Treason and shall be fined under this title or imprisoned not more than seven years; or both.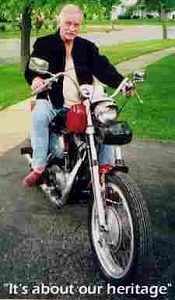 Now that we know what the stakes are, we had two cases heard last week. One in the House Oversight Committee, headed by Republican Congressman, Darrell Issa, against United States Attorney, Eric Holder, who was threatened with a contempt of Congress citation for refusing to turn over documents in the Department of Alcohol, Tobacco, and Firearms gun tracking investigation dubbed "Operation Fast and Furious."
Holder is trying to conceal the Obama administrations involvement in this moronic and heinous scheme of selling weapons to Mexican drug cartels who in turn used these weapons to commit crimes including murders of Mexican citizens, and United States Border Patrol Agents… and I conclude that Eric Holder is guilty of Misprison of Treason to say the least.
If anything was proven to be news worthy last week, it was that our Lady of Justice is not only blind … she is deaf and dumb as well.
Georgia Administrative Judge, Michael Hussein Malihi, not only dismissed three cases against Plaintiff's represented by attorney's; Van Irion, Mark Hatfield, and Dr. Orly Taitz, for Barack Obama's inability to qualify as a "natural born citizen," as required by the U.S. Constitution, Article II Section I … Malihi let Obama slide for flipping him off, and not reporting to the court which he was subpoenaed to appear.
This was the first time in American history that a sitting president did not comply with a court ordered subpoena, and this judge was wrong for letting this arrogant president slide.
The plaintiff's evidence was clear and well defined ,yet the judge ignored it and used to establish precedent an Indiana State Kangaroo court ruling which elevated the defendant above the Constitution illustrating to the world that the fix was in, a move which could only be rivaled by Al Capone.
Judge Malihi rewrote the United States Constitution for the Chicago Machine which has spent over one million dollars trying to cover up this treason.
Maybe Malihi thought he was being compassionate and doing a good deed for Black History Month, but his actions were contemptible and he should be charged with Misprison of Treason also, for ignoring his sworn duty and obligation.
What we are witnessing is a cover up scheme of High Treason. A grave risk to national security by having a foreign agent posing as President of the United States, and most members of Congress are complicit and guilty of Misprision of Treason.
We have traitors in Congress acting in breach of their oath.
If Speaker Boehner, Senator McConnell, and the Republican leadership would have been exercising their duty, these events might not have occurred … but they weren't, they were criminally negligent putting every citizens safety at risk.
They are part of the cancer that has corrupted our political system and it's up to the people to sever it, up root it, and destroy it, so it never takes hold again.
We can't do it with the aid of these traitors presently clutching to power. The best we can hope for is electing more Tea Party Candidates and purge the traitors out of the system.
Then we can proceed with hearings to hold these critters accountable for their criminal actions and sentence them to prison.
If Barack Obama is found guilty of High Treason, he should have his neck stretched out to match his ears.
February 5, 2012
~ About the Author ~

Federal Observer contributing columnist Rick Biesada is the co-founder of The Chicago Minuteman Project.
Angry White Male and The Horse He Rode In On by Rick Biesada can be special ordered through most book stores, or through the publisher at wholesale price off of the Angry White Male web site at http://www.stylefeeder.com/i/pf0v5r2j/Angry-White-Male-And-The-Horse-He-Rode-In-On-By-Rick-Biesada-Paperback.