Introduction to Medicinal and Industrial Cannabis
"Make the most you can of the Indian Hemp seed and sow it everywhere." – George Washington
The more one dwells in the world of deceit surrounding us, including that by the complete medical system, one focuses increasingly on answering the question, JUST WHO ARE THE CRIMINALS???
It was difficult to decide exactly how to start this section, but it seemed that answering this question or beginning to provide a valid base for the eventual answer, seemed as good as any I could think of.
This became especially true after reading comments on many sites that had articles on hemp and legalizing it. It seems many – maybe disinformationists – believe that people want hemp legalized so that marijuana would be legal. This is pure garbage, but does point out a real problem.
The problem is that far too many people do not have a clue of, or do not fully grasp, the facts concerning hemp and marijuana and its relation to the overall picture of government control on natural substances. This includes those that out of ignorance or intention that aid and abet government's lies.
The fact is that the majority seems to equate hemp with marijuana, and that those against hemp and marijuana, believe every myth ever uttered about marijuana, or willingly aid in traitorous acts against the American people.
Thus, and in part to my own confusion over which species or subspecies have medicinal qualities and/or industrial uses, I spent a great deal of time watching videos, taking notes from videos and various sites, and listening to interviews. It was well worth the effort, even though quite often frustrating.
Misinformation, conflicting information, and confusion over the biological names of Cannabis species and subspecies largely led to the frustration. In fact, there does not seem to be any complete agreement except that the genus of all the cannabinoid containing plants is Cannabis.
On the majority of the sites I visited and in the videos I downloaded, the opinion of most of the taxonomists and so-called "experts" stated the only species of Cannabis is sativa. (Note that scientific names for genus, species, and subspecies are italicized.)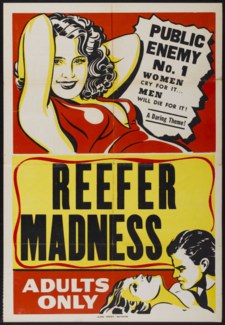 These folks stated that Cannabis sativa has two subspecies. One is sativa while the other is indica. But, use of the name, "sativa" can be confusing when differentiating between marijuana and hemp.
Generally, the sites that I visited that have the most information (excepting one that I discounted because the author contradicted himself), the measure of whether the plant is considered marijuana is the amount of the psychoactive ingredient known as delta-9 tetrahydrocannabinol (THC) contained in the plant.
If it is from roughly 3 percent (possibly as low as 2 percent) to 20 percent (seems to be the most agreed upon upper limit), it can produce the "high" of euphoria. This plant also contains less of the antipsychoactive cannabinoid, CBD, the second most abundant and important cannabinoid contained in plants of the genus, Cannabis. These plants are considered indica.
If the plant contains less THC (0>5 percent to 1 percent) but more of the anti- euphoric ingredient, CBD, then it is NOT marijuana. It is virtually impossible to produce a high from this amount or less. As one site put it,
"To receive a standard psychoactive dose would require a person to power-smoke 10-12 hemp cigarettes over an extremely short period of time. The large volume and high temperature of vapor, gas and smoke would be almost impossible for a person to withstand."
As Dr. West puts it in his report concerning myths and realities about the form of Cannabis known as hemp:
"Myth: Smoking industrial hemp gets a person high."
Reality: The THC levels in industrial hemp are so low that no one could get high from smoking it. Moreover, hemp contains a relatively high percentage of another cannabinoid, CBD, that actually blocks the marijuana high. Hemp, it turns out, is not only not marijuana; it could be called "antimarijuana." Hemp and Marijuana: Myths & Realities, by David P. West, Ph.D. (My emphasis) The complete report may be read at: http://www.naihc.org/hemp_information/content/hemp.mj.html
Therefore, for this and other reasons discussed later, this variety of Cannabis is industrial hemp. Sativa (as the species) actually has some 400 subspecies that for the most part have been eliminated by ignorant so-called "law makers" and their law enforcers, for example, and because seed banks of the various subspecies were not maintained.
Here is where the confusion came from. According to some sites, Cannabis sativa indica is the subspecies that contains high enough levels of THC to cause a high and to treat many medical conditions, while Cannabis sativa sativa does NOT cause a high but still has medicinal value due to the huge number of cannabinoid compounds contained in the plants.
Other sites treat sativa and indica as distinct species, as in Cannabis sativa and Cannabis indica. These sites also introduce a third species, Cannabis ruteralis. I presumed that ruteralis in this classification scheme includes all or most of the other 400 varieties of Cannabis plants that do not cause a high and are not used as industrial hemp. However, these plants must have health benefits due to their content of cannabinoids.
Due to my own confusion caused by the many different classification treatments of non-euphoria and euphoria producing plants, I think it is important that this is simplified as much as possible so that I do not add to the confusion. In scientific jargon, I am operationally defining my terms.
1. Cannabis – When I use the term, Cannabis, I refer to the entire group of cannabinoid containing plants, which includes, amongst others, both Sativa (hemp) and Indica (marijuana).
2. Sativa or hemp – When I use the terms, Sativa or hemp, I refer to industrial hemp only. I am also treating Sativa as a common name (no italics). This plant's ingredients do not produce a high but do have medicinal/health value due to its high content of CBD along with many other cannabinoids. It grows much taller, is very fibrous (soft fibers), spindlier, and has longer, narrower leaves (many pictures of it are on the web).
3. Indica or Marijuana – When I use the terms, Indica (also as a common name) or marijuana (also spelled "marihuana"), I refer only to the form of Cannabis that produces a high. This plant is much shorter, thicker, less fibrous, with leaves that are distinctly different from Sativa. Additionally, Indica has far greater medicinal values for some conditions due to its high concentration of THC and its low concentration of CBD.
Both Sativa and Indica have tremendous health and medicinal benefits without any side effects whatsoever. This brought to mind a question that every American should want answered, especially when one adds in the many non-health/industrial benefits of the plants. Consider -
Why in America, the alleged land of the free, do governments treat what is quite possibly God's greatest plant gift to Mankind treated like the plaque? Surely, by all that is righteous, the governments are corrupt beyond belief.
(Note: "Governments" include the leader of the pack, the federal government, and then both the state governments the state governments' creations, chartered local governments. All have, once elected (or appointed), either lost or ignore government is, by, for, and of the people.
In answering this question, it seems that far too many of our people remain indoctrinated to the false belief that government officials tell the truth. Either that, or they are simply ignorant of the effects of government actions. This makes it even more difficult for the "brainwashed" to believe the fact that marijuana (or marihuana) and its effects are NOT as government and its propaganda tools taught them.
In the case of marijuana and hemp, the well-oiled propaganda machine has been at it for quite some time. It has been a long-term effort of mind control by government and its association with the cartels that control behind the scenes.
You see, the federal government set out in the late 1930s to brainwash the American public about Cannabis. Although the earliest film was about marijuana, I stated Cannabis because hemp was eventually completely associated with marijuana. There is a reason to create the belief that the two are one and the same in most people's minds.
The film introduced the falsehoods that Cannabis produces a horrible drug that would deprive us of our sanity, destroy our society, and turn people into crazed, extremely violent criminals. (See the ridiculous 1938 movie by the government – Reefer Madness.)
I suspect there are those that will NOT believe that the first law concerning hemp in what was to become America was that the governing body of one of the earliest colonies ordered it grown. The governing body of Jamestown Colony, Virginia, gave the order. I presume the order was because of the medicinal and industrial uses of Cannabis.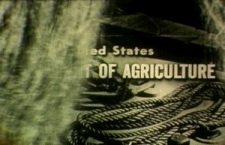 Nor will they believe that during World War II, the same government that effectively outlawed all Cannabis fully supported and pushed growing hemp. See the U.S. Department of Agriculture's 1942 documentary film, Hemp for Victory.
I did not know prior to perhaps a dozen years ago that Cannabis was one of the leading agricultural products of the world and America. In fact, most of the people I have known during my life, including several hundred marijuana users, were also ignorant of this fact.
Nor did we know that Cannabis was one of or the leading medicine producing plant for thousands of years, including being part of "The Holy Anointing Oil" of the Bible. This became clear about three or four months ago when I began researching natural cures for the plague of society – cancer. Cannabis (primarily Indica) is just one of the perhaps 200 natural cures or protocols for curing the cancerous condition.
In line with this, did you know that people treated themselves for dozens of conditions with over-the-counter Cannabis-based medicines? In fact, pharmaceutical companies, such as Eli Lily and Merck, based 50 percent of their medicines on Cannabis. This applied especially to Indica, and revealing a practice that continued right up into the 20th Century.
So, why did pharmaceutical companies stop using Cannabis for medicines? Did Cannabis quit curing abruptly in 1937? Or is the reason far more sinister? Is it possible the elite still use medicinal Cannabis, for example, while withholding it from the American public?
How about this as an interesting fact? Did you know the founders printed the first two copies of the Declaration of Independence on paper made from hemp? Yes, paper – a product made far more efficiently and cheaper from hemp than making paper from wood. Ben Franklin knew and started the first American paper mill using hemp.
Or that 5,000 textiles, including fine linens, are made from hemp?
Or that one of its 25,000 products is biodegradable plastic? Just think of the landfills without petroleum based plastics that never degrade, and the health benefits without plastic's poisons that seep into food and drink.
Or that another product is fuel? In fact, most of the early manmade lighting oil came from industrial hemp, not the nasty, evil smelling petroleum.
As an introduction to the medical benefits of Marijuana, look at the portion of Dr. Tod's list below. The list shows a few of the conditions that are treatable and/or curable with the Sativa and/or Indica Cannabis plants. (Dr. Tod's complete list to the date of this writing may be reviewed at: http://www.letfreedomgrow.com/cmu/DrTodHMikuriya_list.htm)
International Classification of Diseases 9 – CM 1996
Chronic Conditions Treated With Cannabis
Encountered Between 1990-2004
© 2004 Tod H. Mikuriya, M.D.
Genital Herpes 054.10
AIDS Related Illness 042
Malignant Melanoma 172.9
Other Skin Cancer 173
Prostate Cancer 186
Testicular Cancer 186.9
Adrenal Cortical Cancer 194.0
Brain malignant tumor 191
Glioblastoma Multiforme 191.9
Cancer, site unspecified 199
Lympho & reticular ca 200
Myeloid leukemia 205
Uterine cancer 236.0
Lymphoma 238.7
Diabetes Adult Onset 250.0
Diabetes Insulin Depend. 250.1
Diabetes Adult Onset Uncontrolled 250.2
Diabetic Renal Disease 250.4
Diabetic Ophthalmic Disease 250.5
Diabetic Neuropathy 250.6
Diabetic Peripheral Vascular Disease 250.7
Hypoglycemia(s) 251
Autoimmune disease 279.4
Hemophilia A 286.0
Senile Dementia+ 290.0
Autism/Aspergers
ADD w/o hyperactivity 314.00
ADD w hyperactivity 314.01
ADD other 314.8
Migraine, Classical+ 346.0
Cluster Headaches 346.2
Macular Degeneration** 362.5
Glaucoma 365.23
Hypertension+ 401.1
Asthma, unspecific 493.9
Endometriosis** 617.9
Arthritis, Degenerative 715.0
Insomnia+ 780.52
Sleep Apnea 780.57
Chronic Fatigue Syndrome 780.7
+ Represents citations from pre-1937 medical literature
**From Dale Gieringer, PhD CA NORML Hotline
12-30-96 Press Conference
(Note: Non-essential code explanations were removed)
The above list does not include lung cancer but a Harvard report does. The only problem with the report is that no medical school or other pharmaceutical controlled researcher completes a thorough study of Cannabis curing cancer.
Even if the medical researchers did valid research, the pharmaceutical companies would prevent the information from reaching the public, just as they have with the extreme and life-threatening dangers of the orthodox treatments. Contrary to what people believe, pharmaceutical companies have that much control over the F.D.A., the balance of government, and the media.
But, at least the Harvard report does state the truth as far as it goes, that Cannabis reduced lung cancer tumors in size and weight (about 50 percent) and reduced lesions by about 60 percent. See – http://www.nowpublic.com/thc_marijuana_helps_cure_cancer_says_harvard_study
Clearly, Cannabis does not cause metastasis (spreading) of cancerous tumors but instead inhibits the spread and, according to many reports on or from patients (thousands upon thousands world wide), it destroys the tumors and corrects the condition. It does not kill or aid in killing as cutting (surgery), poisoning (chemotherapy), and burning (radiation) do.
For more information on cancer and curing with Cannabis, there are many sources with reliable and valid results as to halting, treating, and curing the cancerous condition. Of course, the most valuable benefit is that people cured themselves at home, free of any cost and interference by the medical/pharmaceutical industries.
In regard to the orthodox means by the F.D.A. that are also demanded by the medical, the pharmaceutical industry, and several states' statutes, the chemicals used in therapy and the radiation cause cancer. Surgery, although in some cases necessary, can cause the spread of tumors (See Dr. Lorraine Day's reporting).
I might add that the statutes are dangerous symptoms of governments that are completely out of control, as are the ignored dangers of surgery, chemotherapy, and radiation treatments.
Hmm, if state legislatures make a law prohibiting a medical treatment, is this not "practicing medicine without a license" and contributing to any maiming, other long-term effects, and death that occurs due to not allowing the proper treatment?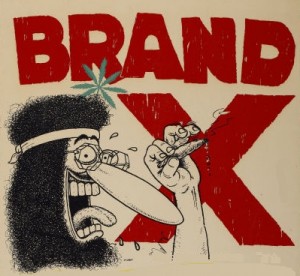 But, do not necessarily blame the doctors. Doctors do what the schools teach them.
The problem is the schools do not teach that nutrition is the foundation of getting the proper chemicals that maintain our bodies and enhance our immune systems. They also do not teach that the immune system cures our bodies, not medications.
Additionally, medical training ignores the many poisons put in our food, water, and air. It also seems that medical schools do not teach doctors the extreme dangers of pharmaceuticals and the poisons in vaccines. Or that pharmaceuticals treat or hide symptoms but never cure chronic illnesses or diseases.
Are they knowledgeable about Indica and the importance of cannabinoids? One must doubt this, as doctors do not know, nor will most accept, that throughout history, Cannabis has no bad side effects at all during the thousands of years of medical usage.
Most doctors do not seem to know that marijuana does not cause one to seek stronger drugs or physiological addiction. Or that marijuana does not normally increase aggression that causes people to act "crazy".
Do doctors know that there is NOT a case in human history for the last 5,000 years of medicinal (and recreational) use that Cannabis caused a death?
Do they know that approved manmade chemicals cause hundreds of thousands of deaths annually, both through overdoses and horrific side effects that accompany most pharmaceuticals? If so, they hide it very well. (A later section contains a massive amount of information concerning the dangers of F.D.A. approved pharmaceuticals in comparison to Nature's creations.)
Put simply, doctors, excepting a few, are just as dummied down and indoctrinated as most of the rest of our people are. I suspect that they believe that if the F.D.A. approves a drug and the schools teach the use of it, that the chemical poses no danger to their patients.
Even more alarming is the fact that if a doctor does know about the effectiveness of natural cures, he also knows that using such knowledge to cure his patients would likely cause the repeal of his license to practice medicine.
Thus, unless such a doctor has impeccable integrity and the courage to really go out on a limb, he will continue with orthodox treatments that do not cure but, instead, are more likely to damage his patients. Even with doctors, fear rules.
Perhaps one is getting an inkling of the fact that both Indica and Sativa (and other natural preventatives and cures) are medicinally in direct competition against the pharmaceutical industry. One cannot overstress the importance of this fact.
Add this that Cannabis is also in direct competition with other industries. There is nothing like competing against such giants as the petroleum industry's mighty cartels to bring the wrath of these elitists down upon a person.
Remember this, or learn if you never knew. A tumor is a symptom of having the condition known as "cancer". The tumor's location determines the name "given" the cancer in most cases.
Also, remember that if one's immune system is healthy, one cannot suffer from cancer. The immune system will stop it, just as it will any other illness type condition, including Diabetes II and other chronic illnesses/diseases.
For personal experiences in natural curing by Marijuana, go to www.youtube.com and search for Richard Simpson and his "Run From the Cure". It gives one a great start for information concerning the wonder of Cannabis, particularly Indica, and using its THC as a cure for cancer and other conditions. Never mind searching. I looked up the URL – http://www.youtube.com/watch?v=0psJhQHk_GI
Mr. Simpson's video will also lead to others that have cured themselves through not only Cannabis, but also many other natural means, along with evidence supplied through other sources that have validated natural cures for cancer.
One of the latter is a book and video by G. Edward Griffin. The book is named, World Without Cancer, and his video of the same name that reveals the cancerous condition as a vitamin deficiency may be watched and downloaded at: http://www.youtube.com/watch?v=JGsSEqsGLWM
Another video on an alternate cure is by Dr. Burzynski that is allowed to run field tests on his procedure, permission that came after years of battling with government and the only clinic I could find with such permission. He tells his story along with the development of his cure. You may view or download his video at: http://www.youtube.com/watch?v=HrJ1B46q7PE&feature=related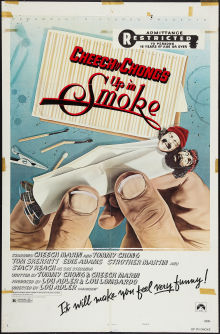 For further documentation from another medical source that, even though she was very nearly dead from the cancerous condition she endured, she cured herself of cancer without surgery, chemotherapy, or radiation. Go to, www.drday.com, read her story, and then order her DVD, "Cancer Doesn't Scare Me Anymore!" I have it and I assure you that you, your family, and friends will not be disappointed.
Why does government treat Cannabis (and other natural cures) as being illegal and dangerous? Why does the government prevent our people from enjoying its many health benefits? Why does government deny we people its many non-medical and industrial uses?
The answer to that appears complicated but is, in fact, rather simple when one sees the whole picture. When one understands that government became a criminal organization controlled by criminal organizations, the answers leap out at you. The fog of confusion dissipates with the corruption of the system made crystal clear.
However, at this time, let me state that keeping Cannabis illegal is simply a great moneymaker (including property theft) and law enforcer creator for the government. It is part of the war against the people's health and well-being and, of course, the free exercise of inherent, unalienable rights.
The criminal acts by government contributes directly to the huge increases in most chronic illnesses, with the medical, pharmaceutical, and other industries increasing their profits tremendously.
Along with these effects is the fact that the profits and control of the traitors that now fill every level of government have also increased way, way outside of constitutional limitations, which means outside of Law. This is the basis for my belief that government (all levels) is a criminal enterprise.
It is, of course, my responsibility to prove the above beyond all doubt. In meeting this goal, it is important that our people understand exactly how the F.D.A. operates. I.e., why does it NOT approve natural substances while approving extremely dangerous drugs?
End Part II
~ Addendum ~
I must apologize to those that read this series. When I began the research, which is ongoing, I did not know where it was going to lead me. I did have a basic idea of what I would find due to extensive study into government corruption. The result the volume of information has increased my planned original two articles into I do not know how many at this time.
Just for example, the findings on the operation and control of the F.D.A. and Congress by the pharmaceutical, the major corporate farming and food processing, the petroleum industries, and the effects on we people could fill a huge book.
Part of my intent also expanded to providing enough information so others may gain some insight into officials that somehow believe they have the authority to prohibit our use of natural substances. We are human beings with inherent rights, not some lower test tube subject or pawns for their craziness.
We have the right to healthy food without all the government permitted toxins; clean natural water without all the government permitted toxins; and non-toxic air without all the government added poisons and anti good health chemicals and other agents.
Think about it. Just who the heck do they think they are???
Submitted to the Federal Observer by the author.
~ The Author ~


Ed Lewis has been widely published on the Internet for several years prior to the last two, when he took a sort of sabbatical to somewhat helplessly watch America being manipulated onto the road to ruin. He holds BS degrees in Biology and Psychology, National Honor Society in both fields, and MS coursework and research in Psychology completed.
Lewis is a 64-year old Vietnam Era veteran that believes every official should be held accountable for treason and other crimes when Law, statutes, and their Oaths of Office are violated.
He believes that every American has the duty to stand against any government or chartered quasi-government that violates the rights of the people, and that no man, or group of men, especially foreign lobbyists and dual citizen people, have the authority and/or the right to interfere in our land and tell us what we might think, say, write, and do. Fear to do so will ultimately destroy America.
Contact Mr. Lewis at with@cvalley.net