Americans, do you still believe that the United States of America is the home of the brave and land of the free? If you do, you are either ignorant, complicit, or both. The vast majority of Americans have been roped, hogtied, indoctrinated/dumbed-down by the suspension of the power to think logically by the public schools, all the while freedom's gate is in the process of irreversibly being slammed shut.
Former Presidents Bill Clinton & George W. Bush will not be discussed in this piece but they are also drenched in the blood of defenseless people. Only to say, Americans, emotional as they are, have been totally propagandized by our phony war on terror (Probably better described as genocide). The aforementioned two wear the same Scarlet Letter M and both set the table for Pres. Barack Hussein Obama's crime scene. (Afghanistan, Pakistan, & Libya)
It has been said that Obama is "in over his head", no, this man knows precisely what he is doing and the end results can be calculated as an absolute—which is total destruction of the American culture and the economy. Obama is a Marxist/Communist and his national goal is to destroy our former republic economically and further reduce our country to a floundering multi-cultural gulag, precisely what globalist/neocon G.W. Bush intended. As you may recall, Obama stated very plainly that he was going to fundamentally change America forever.
Obama and recent history vividly demonstrate the decadence into which the U.S. has descended. With the outright, unnecessary killings that the nation has been engaged in for the last decade or more, would indicate that Americans view mideastern people as a sub-species. There have been few outcries lamenting the murders of a million or so innocent Iraqis, Pakis, Afghans, Somalis, & Libyans killed by U.S. forces, the recent bombings in Afghanistan resulted in untold numbers of children deaths to be sure, peaceful adults, hospitals, schools destroyed, ad infinitum. All this coupled with torture, incarceration without due process and secret military tribunals.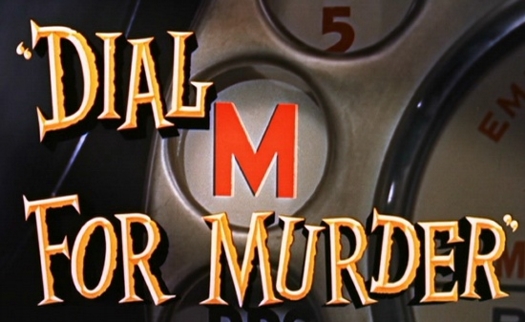 March 12, 2011 U.S. President Barack Hussein Obama unilaterally (on his own) and by his personal order called for the stealth bombing and rocketry to be launched against the sovereign nation of Libya resulting in the murdering of innocents and nationwide destruction. The above order can only be described as Murder in the First Degree. Where are the U.S. Dept of Justice and the World Court? Libya was and is involved in an internal strife with rebels whose identity is not known today (6/19/11) after 90 days of strife, supported by groups from the U.S., Britain, and France. The U.S. is dictating the tenor of the Libyan carnage with all manner of U.S. assets including Special Forces and the CIA.
In the first few days of the U.S. intervention over 1,000 U.S. predator drones were aimed at Tripoli and other port cities. On March 19, 2011 Obama stated that U.S. involvement would last days, not weeks. At this writing we are 12 weeks into Obama's "humanitarian" butchery. He violated the (unconstitutional) U.S. War Powers Act. Secretary of Defense Robert Gates opined that this was a "unique" way to use the military. It must be noted that the killing of one of Muammar Quadaffi's sons and 3 grandchildren was a despicable act and a blatant murderous crime. Again, all based on something Obama calls "humanitarianism". It is said that Mideast dictators are vile individuals, and who is to argue, but cannot the same label be attached to Pres. Obama and former president G.W. Bush—their mantra being "eternal preemptive war for eternal peace". Although the War Powers Act is a law, it is still unconstitutional. In any case, President Obama has ignored The War Powers Act within the 60 day demand that the president must come before the congress for permission and funding. Again, as of 6/19/11, it has been 90 days since the Libyan atrocity began. The WPA does not conform to Article 6, Section 2 of the Constitution, and Article 1, Section 8 gives the power to declare war to the Congress, not the executive, i.e. Obama. The WPA passed by both houses of the Congress cannot legally supersede the U.S. Constitution; therefore the WPA cannot be legitimately used as an excuse to murder and wage preemptive war. We all know what former President Bush said about the Constitution—"it's just a G-D piece of paper".
Muammar Quadaffi, Sadamm Hussein, and Osama bin Laden were all three U.S. installed and were vital U.S. Mid-East assets for decades until they outlived their usefulness. Sadamm was hung, Osama was assassinated, if in fact he was, and now a contract is out for Quadaffi.
From the American public the silence is deafening except for the rousing applause and cheering when citizens were told of the alleged assassination of Osama. The American indoctrination process is a completed success story—how tragic that Americans would approve of atrocities such as assassination, torture and incarceration in foreign jails. Americans have lost their moral compass and the throngs of recently arriving 3rd World multi-culturals have never had one. We have lost our culture to 3rd World invaders who have no intention of acculturating, and certainly no regard for or understanding of our Constitution, all brought on by the criminal U.S. government in 1965 and prevailing through 2011. The breakdown of the American society is by design. Consequently our life styles have devolved into degradation.
Obama and the neoconservative Republicans rail constantly about Israel's security. Why is this? We are also told Israel is our friend—please enlighten. The U.S. dispenses more foreign aid to Israel than to the rest of the globe combined, while at the same time Israel spies on us, sells our secrets, and have purchased our federal government. The U.S. pays attention to the security of Mideast borders, e.g. Iraq, Afghanistan, Somalia, & Pakistan, while U.S. borders are a welcome mat to any and all invaders.
Recently the vast majority of the U.S. Senate & House, on separate occasions, passed the constitutionally and criminally corrupt mis-named Patriot Acts. The Patriot Acts violate at least 6 of the first 10 Amendments. (Warning to gun owners, the 2nd Amendment in grave jeopardy) Government claims the Patriot Acts are to protect us (from what?) while leaving our borders unprotected, which is an insult. Remember, when you trade freedom for security, you get neither. By the continuation of the Patriot Acts and recent new additions, the U.S. Congress has given more power to the Executive branch than all the presidents before, while usurping our Natural rights. Some examples:
1. Roving warrantless wiretapping
2. Secret federal searches
3. Blanket warrants for search & seizure of library, medical, & school records
4. Expanding meaning of "domestic terrorist"
5. Asset seizures of "suspected" terrorists
6. Assassination, which includes Americans
7. Torture—all forms
8. Incarceration without due process
9. Much more in this criminal legislation
10. Secret military tribunals
11. Wage war at will
12. Treat all Americans as suspected Terrorists at Airports and other institutions…with TSA groping and nude x-ray.
13. Enforce indefinite imprisonment without due process.
14. FBI writing & administering its own search warrants
15. Military Commissions Act—nullifying Habeas Corpus
16. Homegrown Terrorism Act—directed at American citizens
The Arkansas Six: Traitors to the American citizenry & the constitution… Congressmen Womack, Ross, Griffin….voted to continue the Patriot Acts, while Congressman Crawford abstained…reason not known…how about political cowardice? In typical fashion 3rd generation in the political trough, Senator Mark Pryor abstained, while Sen. John Boozman, in typical neo-con fashion voted for the Patriot Acts at least 3 times. Boozman thinks of himself as a player in the global army, i.e. NATO (North Atlantic Treaty Organization) under the command of the parasitic, globalist United Nations.
For those of you who are unaware that the U.S. is under global control, Obama requested permission from the U.N. to unilaterally strike Libya, while as a matter of fact, we were already there militarily involved. Our once preeminent Republic has succumbed and is now a subsidiary of the warmongering U.N. of which the Republican Party is an integral player.
Look forward in the near term for a run-up to attack Syria & Iran. The excuse for this is, and has always been, Iran is pursuing a nuclear weapon, and both countries need to be "democratized". Of course, no mention of Israel's substantial arsenal of nukes, no oversight and never signed the Non-nuclear Proliferation Treaty, i.e. the Geneva Accords. Double standards you say?
The Democrat & Republican parties are both constitutionally and in some cases, criminally corrupt to the core. All the phony warmongering on display by our government and it cannot pay our present and past-due financial obligations. The U.S. is dead broke. All the while the entitlement rolls swell, the potential for more preemptive wars, open borders, millions of citizens unemployed, while the congress is facing a vote on raising the debt ceiling. Prediction: the Arkansas Six will vote in unison to raise the debt ceiling by $2.4 Trillion and will use as excuses "we do not have the financials to service our debt". A lie. Significant cuts in most government programs and most particularly in military and social programs, in light of the $2.6 Trillion monthly income to the Federal Government, will more than provide for debt service. There are in the neighborhood of 25-35 million illegal aliens nesting in our country, sucking up unearned largesse, e.g. 43% of all WIC services go to Hispanics. The Arkansas Six will claim that substantial cuts have been made in government spending as justification for raising the debt ceiling. The raising of the debt ceiling will insure that Obama's statement will prove correct, i.e. fundamentally transforming the U.S.
The Democrat Party is all about the transfer of wealth (Marxist Communism)…and as Obama stated "to fundamentally transform America. The Republicans on the other hand, embrace philosopher Leo Strauss' mantra of "eternal war for eternal peace". You can readily see that neither party can be trusted.
Americans, please enjoy what is left of the former vaunted U.S. Republic, and brace for the extremely difficult times in our foreseeable future. The raising of the debt ceiling guarantees that life in America will never be the same, compliments of generations of self-serving politicians and bureaucrats.
Kindest regards,
Joe McCutchen
Written by and submitted to the Federal Observer on June 18, 2011, by the author.
We invite you to visit Joe and Barb McCutchen's web-site, Arkansas Freedom.com