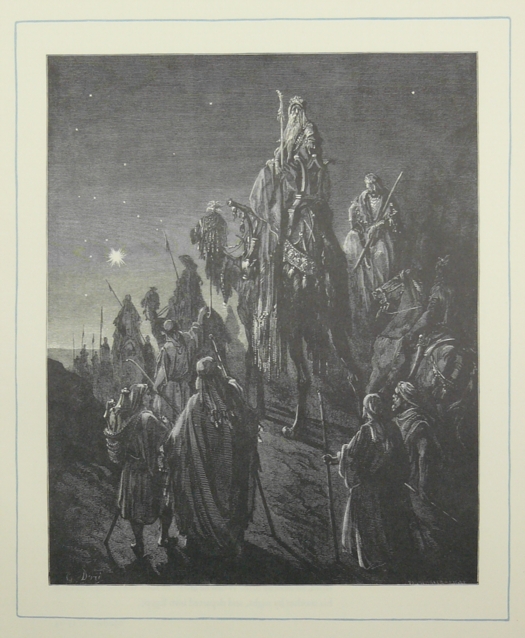 When they heard the king, they departed; and behold, the star which they had seen in the East went before them, till it came and stood over where the young Child was. When they saw the star, they rejoiced with exceedingly great joy. – Matthew, 2: 9-10

The Wise Men Directed by a Star by Gustave Doré. A lithograph available from KML Gallery of Fine Art. "Scenes from the New Testament": A limited edition of 14/250.
Of these selections from Gustave Doré"s illustrations of the Bible, lithographed by Charles R. Wood of San Francisco, the edition was limited to two-hundred fifty numbered sets. The selections offered are from edition number fourteen with many struck from the original German engravings of 1867-1870.
Each image is representative of the many prominent events and personages from New Testament Scripture and is provided with complete Biblical reference and a certificate of authenticity.