"I just hate stupid people. They should have to wear signs that just say I'm stupid. That way you wouldn't rely on them, would you? You wouldn't ask them anything. It would be like, 'Excuse me…oops, never mind I didn't see your sign.'" – Bill Engvall

As I sat watching Fox News and the election results I couldn't help noticing the choices between the candidates. To me it was the choice between two devils in just about every race and I'm sure that most folks would disagree with my assessment but most of them are wearing signs that say, "I'm stupid." After all, We The People just LOVE our Masonic two-party devils and to add insult to injury, the illegal alien invasion was NEVER brought into proper dialogue during all the campaign chatter tonight – what a ca-winky-dink. 
I smell business as usual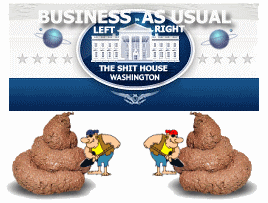 The first order of business was about getting the Bush tax cuts reinstated which is a good thing BUT: Excuse me, I thought that after all the Tea Party outrage and all the evil that spewed out of the Satanic worthy of DEATH Democrat Party that SOMEBODY would say, "NO! OUR FIRST ORDER OF BUSINESS IS TO IMPEACH THE PRESIDENT OF THE UNITED STATES OF AMERICA ON HIGH TREASON!"
What in the hell is this America? Harry Reid is STILL in office? That doesn't say much for Nevada. You folks might as well go to your State line and hang a sign that says, "We're Stupid," that way when we visit Nevada we wouldn't ask them anything. It would be like, "Excuse me…oops, never mind I didn't see your sign."
Well, at least you threw out that Masonic bitch Pelosi out of office – now that made me smile.
Cover your eyes Mr. Christian
Once upon a time in a land not so far away, where trees were plentiful and pink daisies covered the hills along with tiny waterfalls that bubbled over in joy; there was this little debased marionette with paper-thin wings named Barney Frank. Now Barney Frank was named Tinker Bell in that time and all the gay Masonic twits of MassaCRAPsetts decided to oui-elect him instead of hanging him on the end of a damn pink rope made out of Tutu's. He was "a favorite target of conservatives." I guess the gay Republican caucus was too busy pushing in each others stools to ream that fairy out of office. The whole state is sick ladies and gentlemen. Throw the baby marionette out with the bath water or be draped in an iron curtain like California for crying out loud.
And as far as California goes, I am totally disgusted with this piece of DUNG state and I wish the WHOLE state would just drop off into the ocean – or how about some hellfire and brimstone from Heaven that would MELT San FAG-cisco into an apocalyptic cesspool along with their corrupt court system?
Nope. California is way past the "sign" point. There is absolutely no hope for California. Mass stupidity runs the state and all the queers are running around squealing about bipartisanship – including the so-called "conservative" Fox News.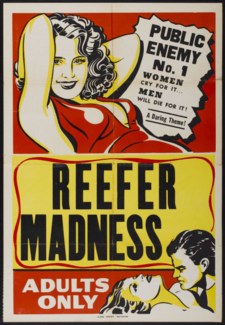 What a bunch of Communitarian dumbasses! California was more concerned about legalizing Marijuana and raising taxes instead of creating REAL jobs but I knew beyond a shadow of a doubt that this P.O.S. state would pull this crap. Yep. Proposition 19 went "Up in smoke" so I guess the idiots wont get to celebrate their victory in "Reefer Madness" tonight or anytime in the near future.
California has a rich history of being stupid and with Jerry Brown as Governor, I'm sure the state will burst apart with Botox-filled Burkas while the idiots in Sacramento bow to the little gods of Camel dung.
Looks like "Aqua Buddha" (Rand Paul) – the Masonic Dar-de-dar of the B'nai Birch won with a few Masonic handshakes tonight. I will be watching this Bircher real close just to see how much fairy dust this idiot will spread and how he's going to return US to our roots – don't hold your breath here folks. He doesn't have that stupid Bong look for nothing you know.
And what's with this Fox News Poll that said, "Only 26% of voters are angry with government?" And 43% think Obama should be reelected?
In my opinion then I think 43% of America needs to be exterminated along with the communist news media.
How sick can you get America? And what's with this BIPARTISAN crap? Did the voters really send in Republicans to do back room deals with Obamacare and WORK WITH Satancrats to promote business as usual?
All I have heard tonight from Fox News is:
Bipartisan, Bipartisan, Bipartisan, Bipartisan, Bipartisan, Bipartisan, Bipartisan, Bipartisan, Bipartisan, Bipartisan, Bipartisan, Bipartisan, Bipartisan, Bipartisan!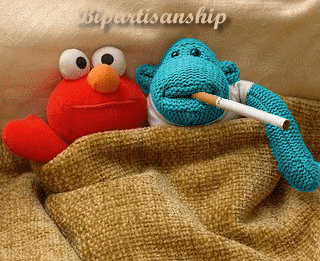 I have said it once, and I'll say it again: Bipartisanship – is a political operative term for two bisexual sprites that meld in CONCURRENCE over the manipulation of the masses into deeper tyranny by Newspeak, Crapspeak, Burkaspeak, and Tweakinspeak: Hey Birdbrain! Did ya hear that Tweety got twerpeze and it's un-tweetable you naughty bird? This guano-laden Obamacare just doesn't fly with me and you better snap out of it before your Masonic boots get filled with so much Communitarian crap you wont be able to crawl away from your perch!
Hey America. Now that YOUR glorious MASONIC Republicans are in charge lets see if we hear these words in the near future:
Impeach Him! Impeach Him! Impeach Him! Impeach Him! Impeach Him! Impeach Him! Impeach Him! Impeach Him! Impeach Him! Impeach Him! Impeach Him!
Don't forget now – hold your damn breath.
A smart person would realize that this two-party system of bipartisanship is nothing but a Masonic orgy with devils that are hell-bent on destroying America.
What do you mean we have to reform the Cap And Trade Bill? If you want to do that then propose MY BALL AND CAP BILL: We load the Ball, set the Cap, and pop a hole so big through their Communitarian foreheads that a damn Semi could drive through it! How's that for BIPARTISANSHIP?
Welcome to the two-party system of corporal pain America: One side is Communism, and the other is Socialism and with a Communitarian-based third way; they both control the re-animated pork-head in the middle; so I guess that leaves vice-president "O' Bite-me" out in the cold waiting for a short bus to pick him up after receiving an ass whipping.

I almost breathed a sigh of relief with the sweet vindication in the elections tonight ladies and gentlemen, but something in the alcove of my mind tells me that this whole Masonic show will turn out to be business as usual.
Aw hell, if you cant beat em, join em. I'm going to put on my Burka now along with my Masonic tinfoil hat so y'all can't weed my mind. Until next time – have a blessed day!
Published in the November 3, 2010 issue of Shock And Awe Graphics. @ntiCopyright © 2001 – 2010 Louis Turner. Republication allowed with this notice and hyperlink intact. I'm Louis Turner and I approve this message